Yes, life has gone on since our trip. For some reason I am so seriously happy that I can't even contain myself. I have no good reason why, but I will take it.

The weather has cooled off substantially and autumn is really making it's presence felt. I love the brisk wind - and even the occasional rain.

Right before our trip, Stefan and I ran a lot of errands. We were in the Isarvorstadt neighborhood, which is traditionally the gay area of town, when we stumbled upon an adorable little French café called Rive Gauche.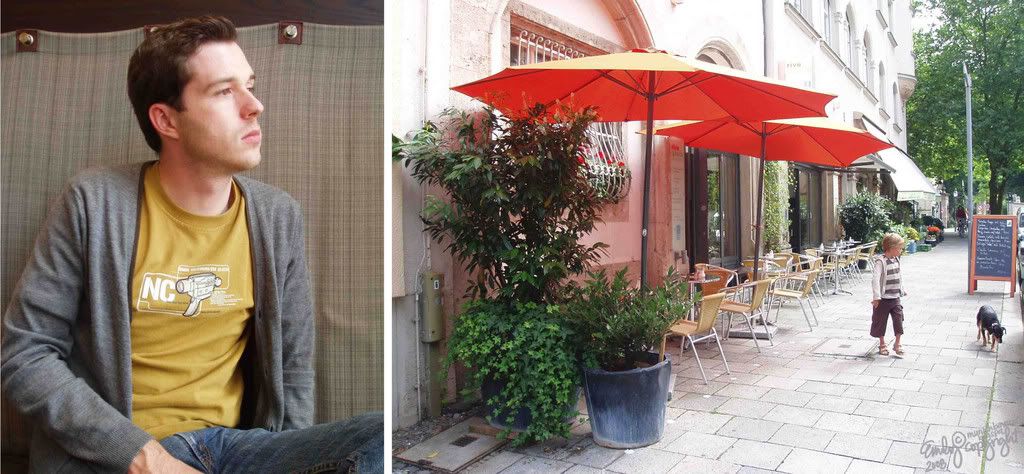 It was as if we had been transplanted to Paris - complete with pain au chocolat and a yummy goat cheese salad. The owner's cute little son also set the tone as he was chatting with them in French.

It was so delightful.



Along with the French theme, this morning I made crêpes and Stefan went into work late. It was such a great start to the week, since he will be away, and a fun breakfast. I always love the little things.