I absolutely love having visitors, of course it helps when it's someone you enjoy having around. I went to pick Lauren up from the airport at the dark hour of 5:15am. I was overjoyed to see her.


Not only that - she brought me some of the amazing Vosges cookies that I have dreams about. How sweet is she? I've already put them in the freezer so I can have them around for a while. The Naga cookie is my favorite, but she also brought the newest - Bianca, which is white chocolate + coconut + lavender flowers + Australian lemon myrtle. I can't wait to try it.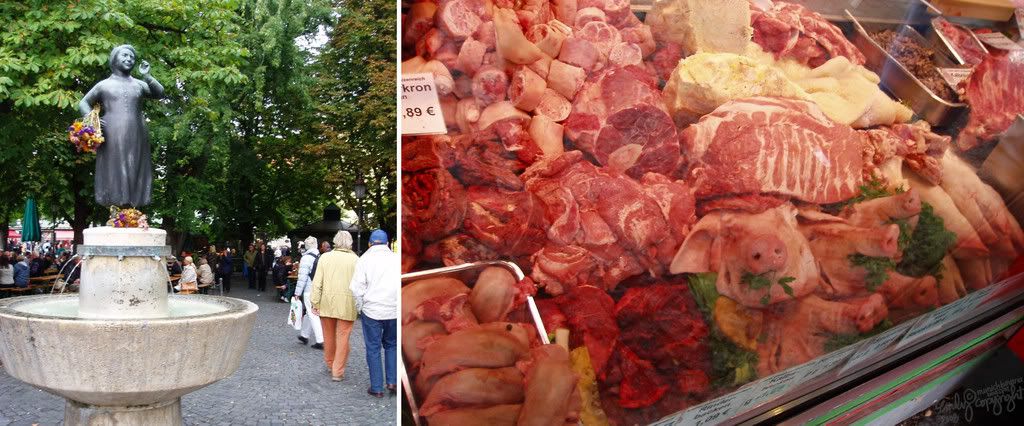 We took naps before hitting town and had a very successful day enjoying the Bavarian way of life - complete with dirndl shopping, enormous pretzels, seeing pig heads in Viktualienmarkt's meat area, and tying up the evening with homemade schnitzels, knödels, and weißbier. It was quite a busy day!

I'll get some photos of Lauren and myself exploring Munich in the coming days.