Lauren and I got a late start to Oktoberfest - suiting up in dirndls is serious business! We arrived early in the afternoon and searched out the tents.


It's interesting how different we were treated since we were two ladies. First, there was a large table of guys at the Hippodrome that yelled at us that they would find us seats. They were already packed tight on their table. Since the Hippodrome is the smallest of all the tents we decided to look elsewhere. We went across to the tent of Munich's beer - Augustiner. It was also surprisingly packed, but we managed to find a couple places to stand and even made a few friends.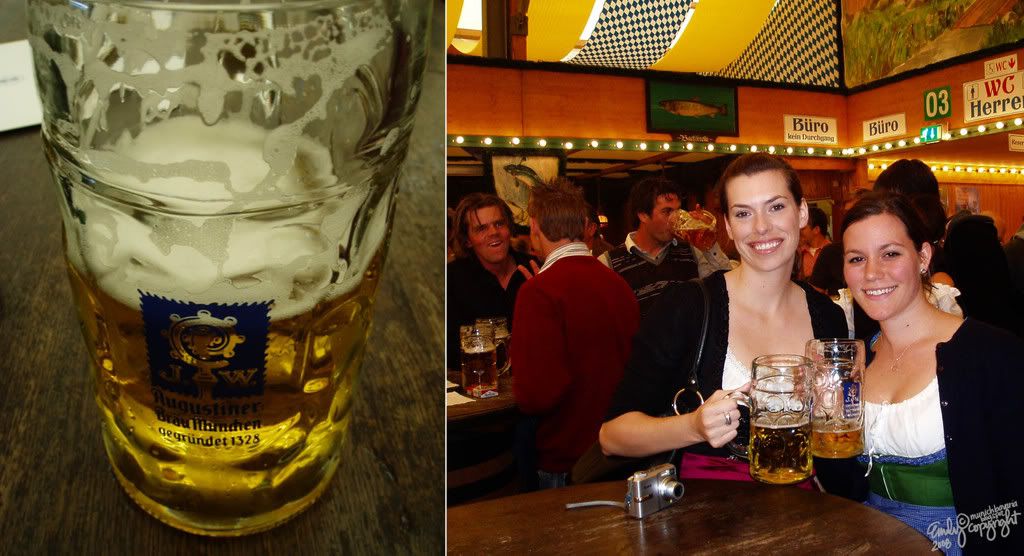 One group of men was from Canada and were working with the Circus Krone doing lighting. We talked to them for quite some time about their travels. I told them I was from Ohio and then laughed when they said they would be in Dayton for two weeks in December. Lauren and I offered up tips and I probably didn't reassure them too much when I said it was a dying city except for the University.


Roger, the head lighting guy, had traveled with The Killers and other notable singers. He put us on the guest list for the Circus Krone's 'Rain - The Beatles Experience' this Sunday and even said they would take us backstage, which was really nice.

I often find it funny in situations like this how being married seems to precede me as a person. It's really a great way to filter people's agendas though.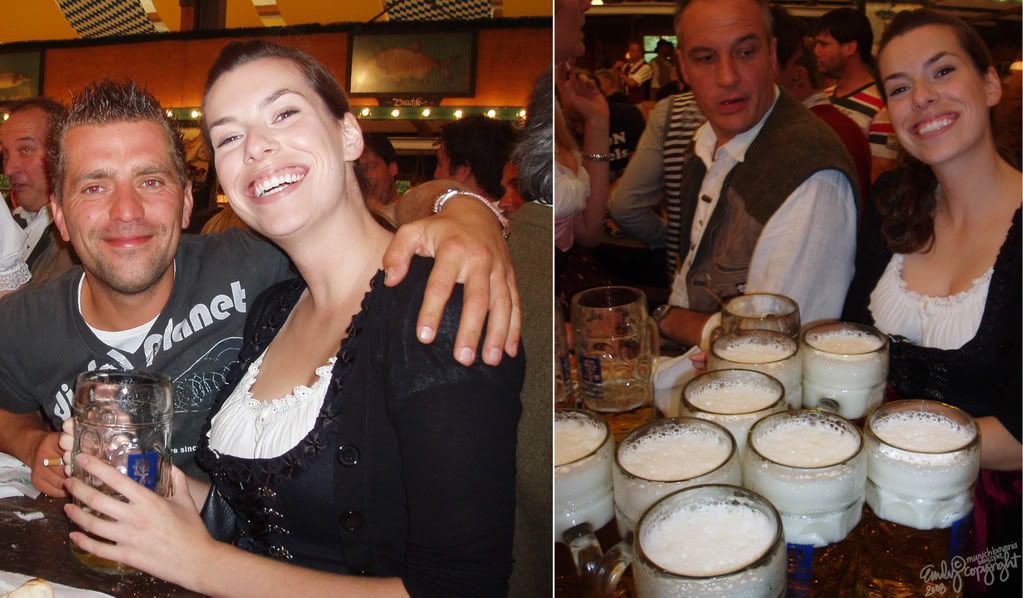 Lauren and I also met a fellow named Dimitri, who was from Oslo. He was one of those types that told us his English wasn't good and then had an entire conversation with us. I jokingly told him I was 35. My theory is women should say they are older than they are because it would make them look great for their age. He said, 'You have such a pretty face, but I don't think you are 35', then Lauren then said she was 55. He knew we were joking. He loved that we were from America and after Lauren told him I was married he asked if she wanted to get married. She said, 'someday', and then he asked if she wanted to marry him. We laughed. Who knew there would be Oktoberfest marriage proposals?

At the other end of our table were some dirty old British men who turned out to be golf pros. They kept trying to get us to join them. We chatted with them for a few minutes and they told me they lived here, but not for long, and then said it was 17 years. One asked if Lauren wanted to stay longer and told her she could move in with him. It was a busy evening for Lauren and now I have a concert and golf lessons lined up!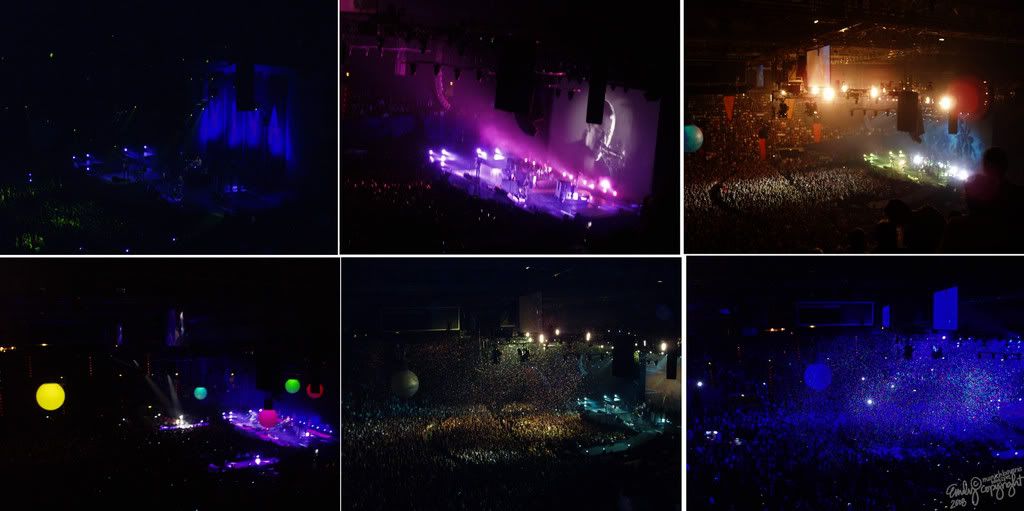 At night we went to the Viva La Vida Coldplay concert. They definitely put on a good show and I was really excited to see them. Chris Martin, the lead singer and husband to Gwyneth Paltrow, was more fidgety than I expected, but he has a cool persona and seems like a nice person. The entire show was being recorded for a broadcast on Absolute Radio - a new station in the UK.

I was really impressed by the lighting and at one point they had a black light with beautiful confetti falling, which made a neat effect. Everyone was surprised when they went up into the crowd to sing.

They played a nice array of songs from all of their CDs and Stefan correctly predicted an encore - their song 'Yellow'.