Since our dear friend Mary Beth wasn't able to join us in Munich, we decided to bring her along - courtesy of a little mask we made. Suddenly she was peaking out of the bushes, using the phone booth, and riding the straßenbahn. It didn't really make up for her not being around, but we still had a nice time remembering her.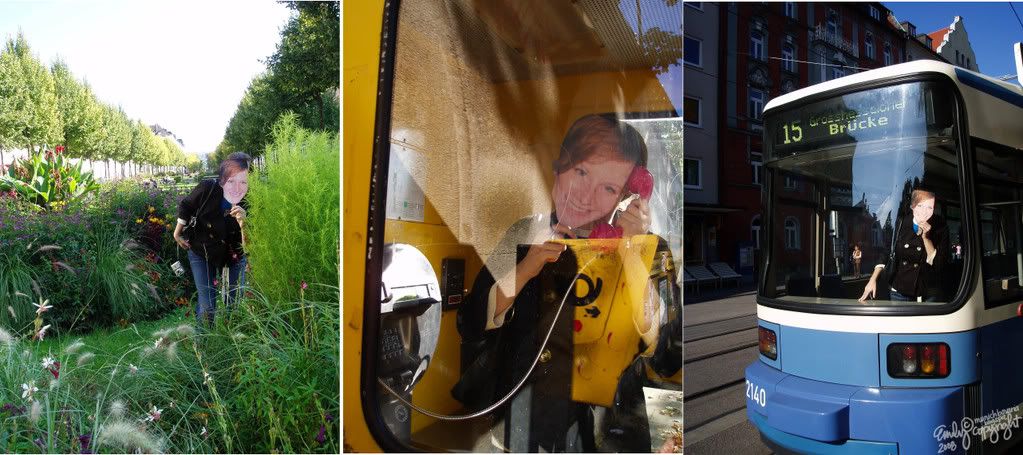 After meeting the lighting guys for 'Rain: The Beatles Experience' at Oktoberfest, we were happy to be added to the guest list for their final night in Munich. I had never been to the Circus Krone, which is sort of a Munich landmark. They evidently held concerts for some rather well known rock stars in it's time (including the real Beatles). The venue is small and smells like animals since it has a circus. Looking past that it was an interesting evening.


I really have to give the performers credit - they sing all of the songs and play their own music, undergo costume changes, and typically set changes, but since the Circus Krone is so small they weren't able to do that. I was impressed by their singing and instrument skills, however it was kind of strange that they were playing mega rock stars and would appear in remade ads and photo shoots. I couldn't tell if I should think it was funny or slightly creepy.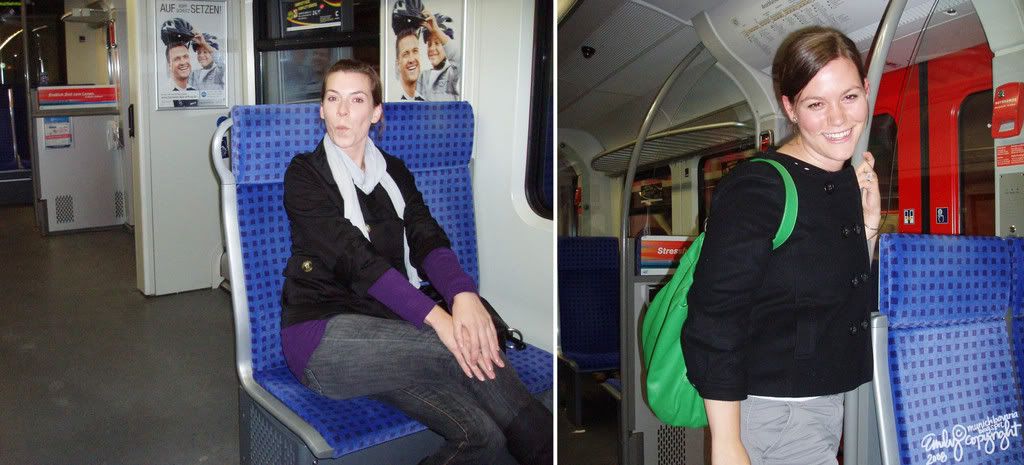 What also made me laugh was that as we were talking at Oktoberfest, I said I was from Ohio, and they said they were going to be in Dayton for two weeks in December. I wished them luck and brought a list to the show of several things they could see or do during their trip. I hope they are able to find things to bide their time. Lauren and I brought them a list of suggested places worth visiting so hopefully that helps.