(This post is a follow up from our trip around the world. I will be writing a recap for each place we visited during our 4 month trip. Prior to Beijing we also visited India, Nepal, Thailand, Malaysia, Singapore, Cambodia, Vietnam, Hong Kong and Macau).


A trip to Beijing wouldn't be complete without visiting the site of the 2008 Olympics and the futuristic Bird's Nest + Water Cube.


- Inside the Bird's Nest each support creates the most interesting shapes and shadows. Even the minimalist signage and paintings to denote bathrooms are beautifully done. We sat in the seats for a little while and could see that watching the events live must have been a fun time.


- The Water Cube is closed for visits, which is not a big deal as the outside is what is fascinating. It looks like a giant wall of big bubble wrap, which can be illuminated at night. Unfortunately we did not get to see it lit up at night this time around.



-The entire park area is very large and seems to go on and on. They again have a lot of pride and loads of souvenirs available ranging from gold medals to jewelry and tea sets inspired by the Water Cube.


- Elsewhere in the city there was some neat Olympic inspired street art for Adidas.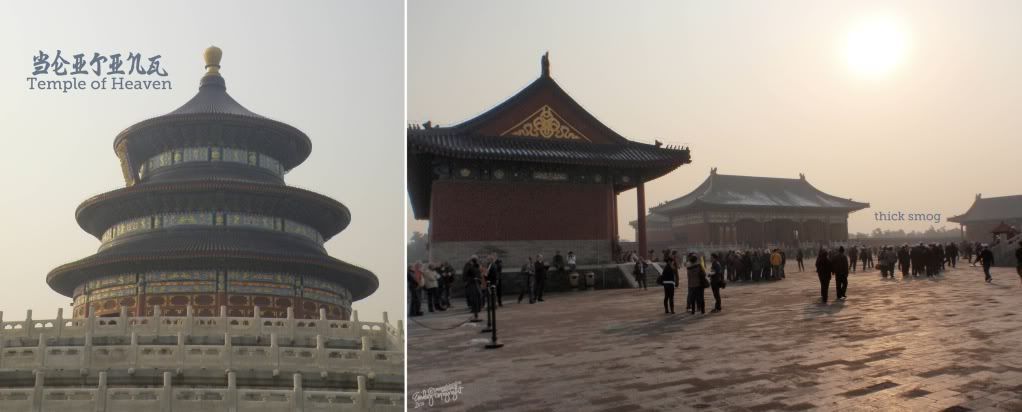 - After the Olympic sites we stopped at the Temple of Heaven (or Tiantan), a vast temple park surrounded by an even larger area.


- It was here that the emperors came to pray for for good harvest and weather, which is a little tragic considering the thick smog in the air. It continually felt like dusk at midday.

Next up... The Great Wall + The Forbidden City.