(This post is a follow up from our trip around the world. I will be writing a recap for each place we visited during our 4 month trip. Prior to Beijing we also visited India, Nepal, Thailand, Malaysia, Singapore, Cambodia, Vietnam, Hong Kong and Macau).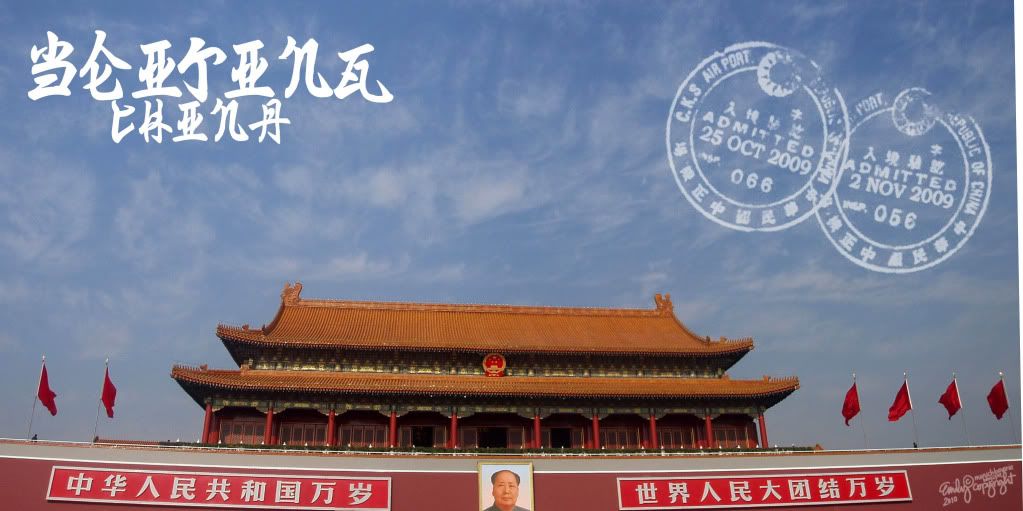 - With just a few short months to plan this monstrous trip we had decided to follow good weather, which made packing relatively simple - or so we thought. Our flight to Beijing was delayed due to snow, which meant leaving sun and sweltering Hong Kong (90 ˚F / 32C) and arriving in dark and snowy (30˚F/ -1C) Beijing.



- That wasn't the only part of the bumpy start to China. No taxi wanted to take us to our hotel. We lucked out by waving a business man over to take the cab that rejected us and he instead talked to the driver and helped us on our way. The problem was our directions to the hotel weren't very helpful, and although he knew of the neighborhood he wasn't sure on the exact street. At one point he got out of the car to smoke a cigarette, because he was clearly frustrated. Thankfully we had a phone and were able to call the hotel. Twenty minutes later it was clear to us why he did not find it, because it was down a tiny alley way. As for the cost of the city tour - a mere 3€.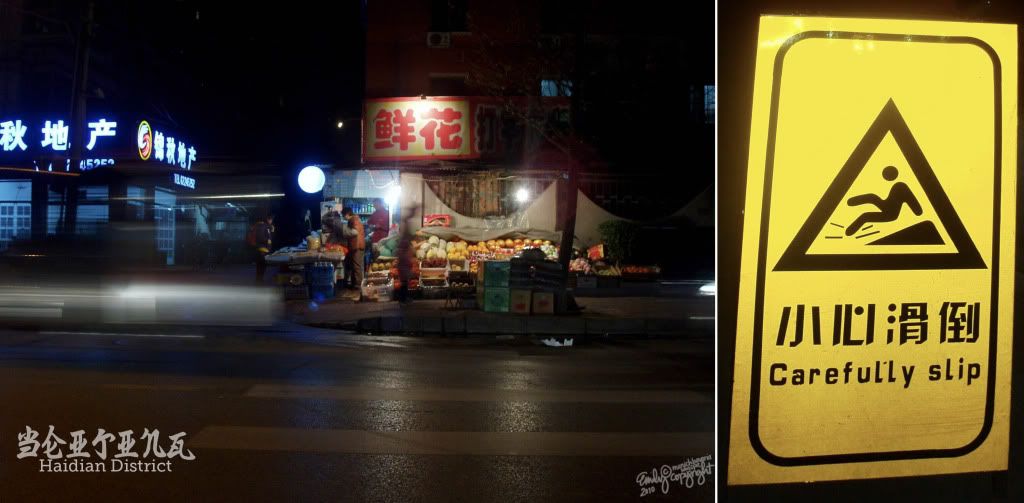 - We all laughed and he was so incredibly nice - speaking Mandarin to us while we had no idea what he said. It was probably along the lines of this being the last time he picks up Westerners at the station. So if you come to Beijing and encounter cab man 233355, he's great.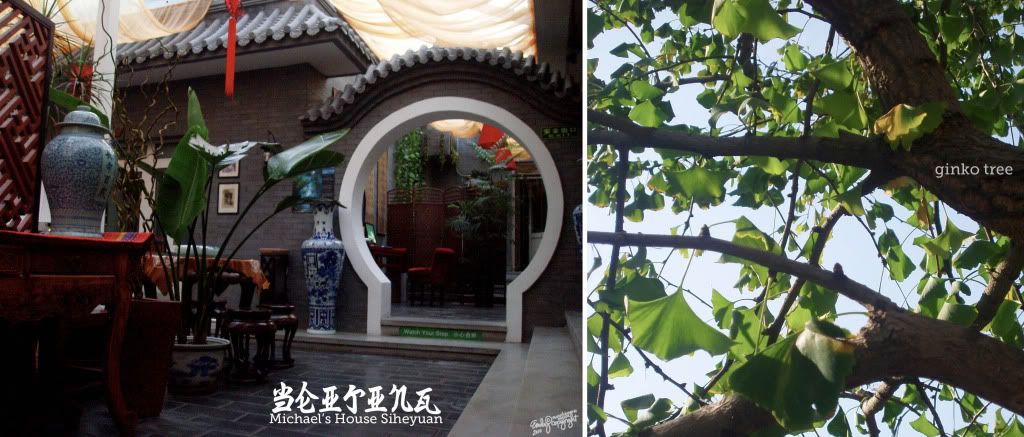 - During our stay in Beijing we split the time two different hotels, one is a traditional courtyard style and a super modern design hotel near the Forbidden City. While changing hotels probably doesn't sound like too much fun to most, we like that it gave us a base is different neighborhoods. They were very interestingly different.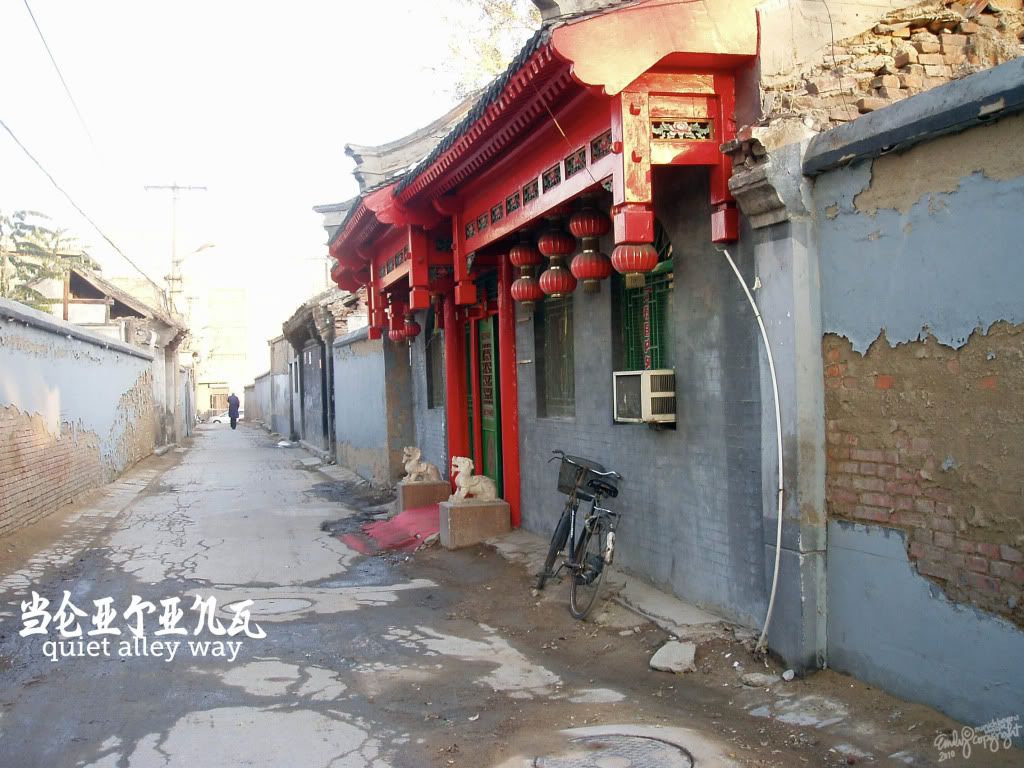 - The first neighborhood was really cute with a lot of character and provided to be a great place to discover an authentic area of Beijing. Our hotel even have a tiny rabbit in a bird cage and fish near the water for good feng shui. The area seemed to be serious China and I was more than happy I packed a point-to-it-style icon dictionary. Everyone was so helpful and even somewhat excited to practice their basic English.


- Beijing is super easy to get around and navigate, even if your Mandarin isn't so hot. Incredibly the subway only costs about 20¢, so it's also very affordable.


- 'The Chairman' Mao dominates the skyline and red flags are flying everywhere. It was difficult not to get distracted from the little Chinese children with their slit pants - even in the freezing weather. There were a few children whose parents wanted them to have their photos with us, however the children were afraid even with us getting them with a 'Ni hao' and smiles.


- The area is really impressive as it is huge and very regal feeling, despite it's not always pleasant history, where hundreds of people were killed. We walked the entire square and passed various monuments included the mausoleum of chairmen Mao. A funny thing was that the entire time they played a 60th anniversary of new China movie on big screens in the middle of the square; we could definitely see that they take their country seriously. There were not a lot of people around which added to us feeling we were in a massive place.


- The oldest gate of Beijing is towards the South side and has a quite touristy, but beautiful street called Qianmen Street. It was interesting to see the old side streets coupled with the new modern area that was built to look older. It really felt like a movie set.


- One of the most famous places to have Peking duck is also on this street. That was one of the things Stefan constantly talked about before we came. He had to have duck in Beijing. I almost lost all hope as I looked at the menu and saw duck tongue, duck gizzards, and an endless array of other duck and animal bits. I settled on some shrimp. Stefan was very excited to receive a certificate from his duck that was raised on wheat and spring water.


- Even with the cold temperatures I couldn't turn down a tea ice cream. We ordered both a jasmine and a matcha cone and they were great. I will probably be dreaming about them for a while.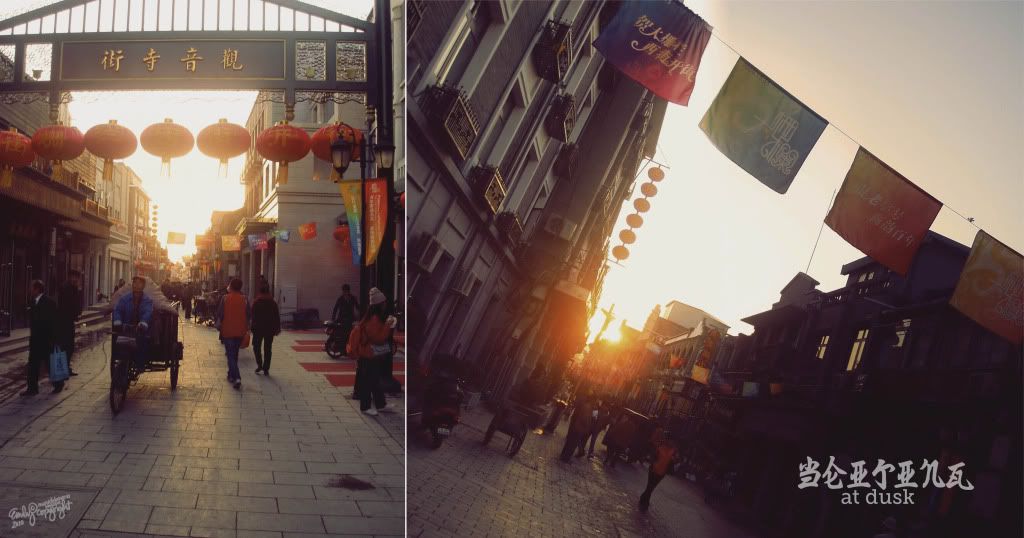 I will write separately about the Olympic sites, the Great Wall, and the Forbidden City.