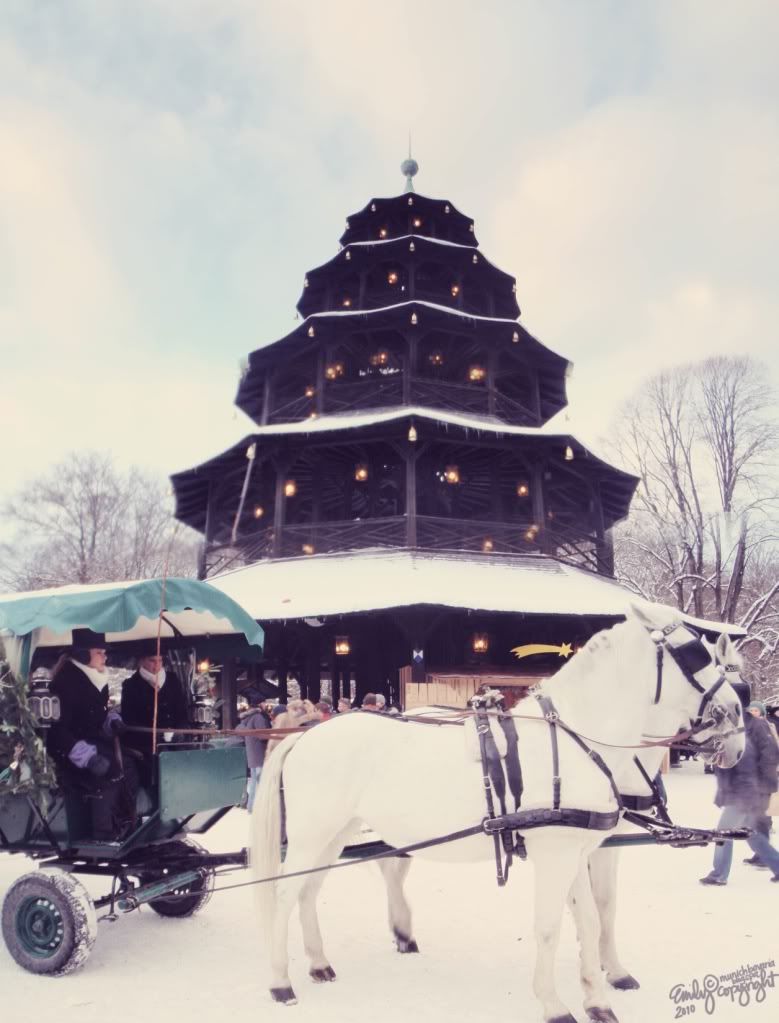 Getting into the Christmas spirit seems to take more work than it used to, although that's probably because I'm now the one responsible for creating the magic. It also takes some work to figure out ways to incorporate my traditions while living abroad, as well as learning more about the Bavarian ways of celebrating. I'm certain much of it is self induced, because I love traditions and making things just so.

We've also worked at creating our own family traditions, like simple gift giving with 4 principles: want, need, wear, and read. It's pretty incredible how encompassing those 4 things can be and how much thought goes into finding 4 gifts that suit the categories.

In the recent weeks Munich has been blanketed with snow, which helps with the Wintery feeling. We've been trying to visit as many of the Christmas markets as possible, although my favorites are at the Rindermarkt + Chinese Tower.

The smell of spiced nuts and glühwein waft through the air and the lights seem to glow while people huddle around and complain about their numb toes. This is one aspect that is quintessentially German and absolutely delightful at this time of year. I also appreciate that eating lebkuchen and pomegranates for breakfast is acceptable.

Here are a few of the pretty scenes around town: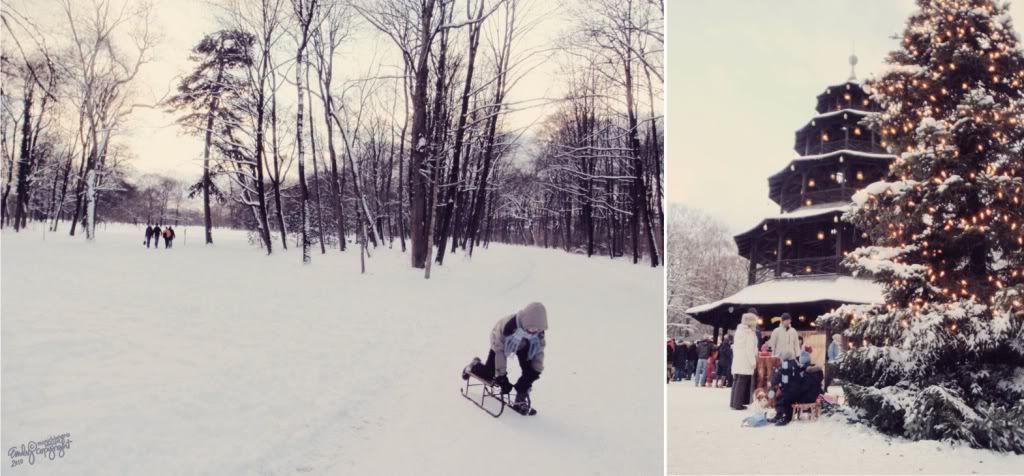 The Chinese Tower Christmas Market
Sledding in the English Garden...
How many cities have such a charming downtown park that people can use to cross country ski or go sledding?
Rindermarkt + Haidhausen
The Krampus Run
Tollwood

Ice Skating at Karlsplatz
Hope you're also feeling the holiday glow!