To start the weekend right how about some glühwein, homemade soup, and cuddling up to hibernate with a good book.

My dear friend Cait sent me the most perfect surprise, the book Just my Type, which is a great collection of stories about fonts. I should have probably waited until Christmas to open it, because it's proving to be a distraction from getting things done and I can't put it down.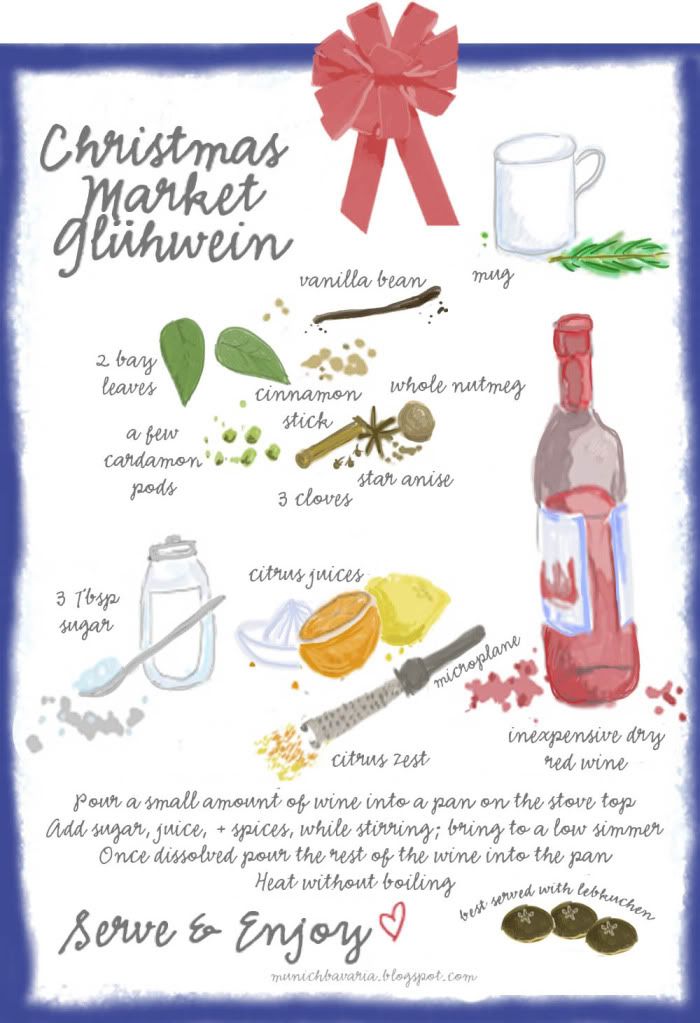 I have to will myself out this weekend, because I really want to enjoy the Christmas Markets while they are still here and before the snow turns to slush. We also have to finally get and decorate our tree.

As for the glühwein...I tend to buy the tea bags filled with spices to cheat a little bit, however not everyone has that luxury, so here is a recipe that anyone and everyone can make at home.

I prefer my glühwein less sweet, and I don't add much sugar, although those with a sweet tooth can always add more. It's very forgiving, so you can omit or change spices according your preferences, too.

If you want to make this alcohol-free, or a Kinder Glühwein, simply replace the wine with a combination of cider, cranberry, and or grape juice.

If I really get ambitious I might try to make these glühwein truffels (recipe in German).