(This post is a follow up from our trip around the world. I will be writing a recap for each place we visited during our 4 month trip. Prior to Macau we also visited India, Nepal, Thailand, Malaysia, Singapore, Cambodia, Vietnam, and Hong Kong).


Macau is Asia's answer to Las Vegas. It has more casinos than Las Vegas and people evidently drop fists full of cash while there.

- It's very easy to get to Macau from Hong Kong - both by boat and by helicopter. Yes, there is a helicopter every half an hour for those that seriously need to gamble and cannot wait for the hourly boat.


- Our first stop was the Fisherman's Wharf, which is really kitschy. I guess that's typical for gambling cities like this.


- They even have a fake Colosseum for those that need a quick dose of Rome. The restaurant and shopping area that is modeled after ports around the world, including Amsterdam, Venice, South Africa, and New Orleans.


- Since it was Halloween time they had music being pipped through and people dressed as zombies walking around. I loved that. The eerie thing was there weren't many people or tourists around. It really felt a bit like a ghost town. That was exciting for about 10 minutes, until we realized many of the store fronts were actually closed or vaccant. That made finding dinner not so simple.


- The major sites tend to have a Portugese influence. Of course there were tiles galore.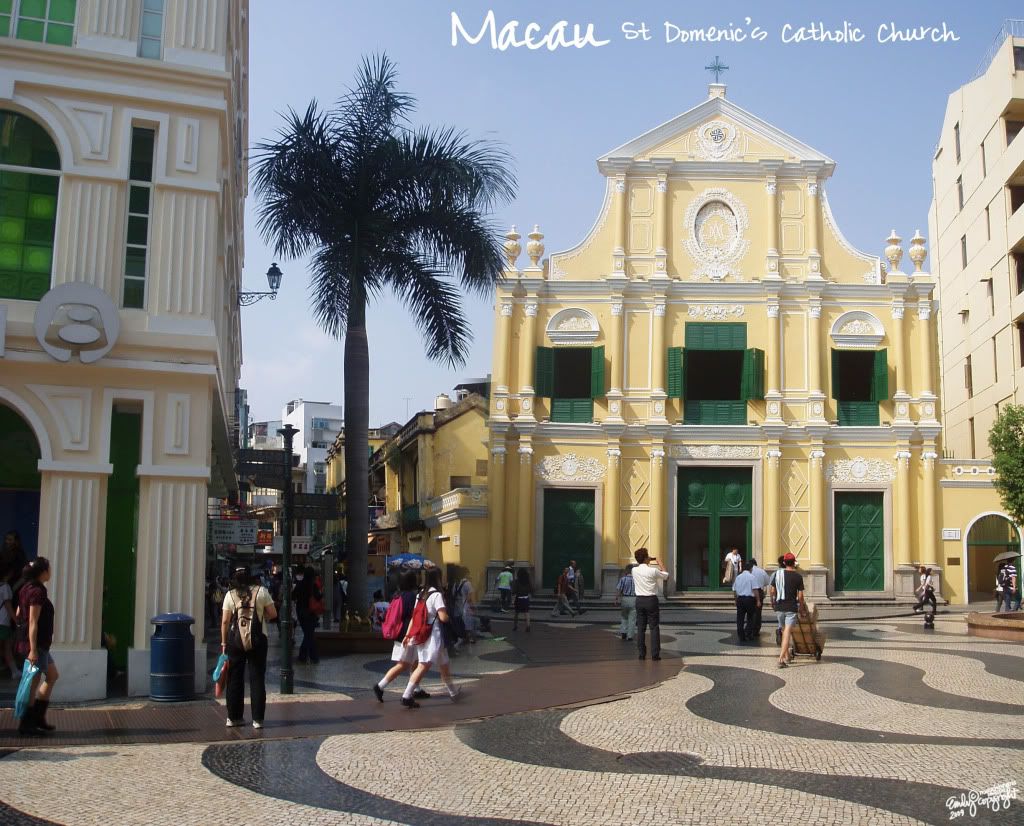 - There were several Catholic churches that again seemed misplaced, but the architecture was beautiful.


- The European influence mixed with Asian signage, foods, and faces was really fascinating. I loved all of the bright colors and even the Portugese tarts weren't in short supply.

- Our hotel had a casino, so we decided to stop by, because that's a must when in Macau. I tried to channel my Grandma's winning streak, but there weren't many games we recognized and being the only Westerners in the place didn't help since we can't read Mandarin.

- We noticed many shops had a strange array of golden figurines - only they were made of real gold. I'm guessing these are seen as lucky or perhaps people win boat loads of money and have nothing better to spend it on.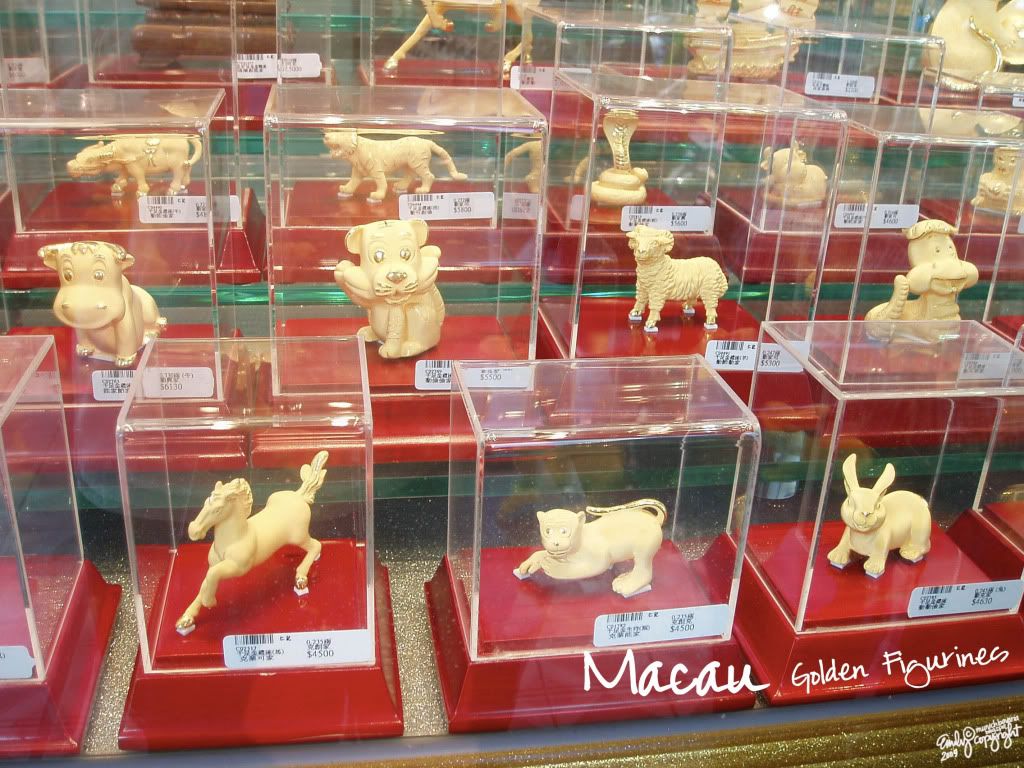 I'm glad that we've since been able to visit Portugal and see how Macau was strongly influenced by traders. There were definitely moments when I couldn't believe we were still in Asia.

Next stop... Beijing and The Great Wall.