Our advent calendar is winding down, which I am actually going to miss. It's been fun to surprise Stefan each morning before he heads off to work. My aunt sent me the Elf on the Shelf a couple years ago and he's been making surprise appearances all around the apartment as well.


This past week we visited the Tollwood, had a candle light cheese fondue, bought and decorated our tree, watched a Christmas movie, and had a delicious breakfast to name a few of the advent calendar surprises.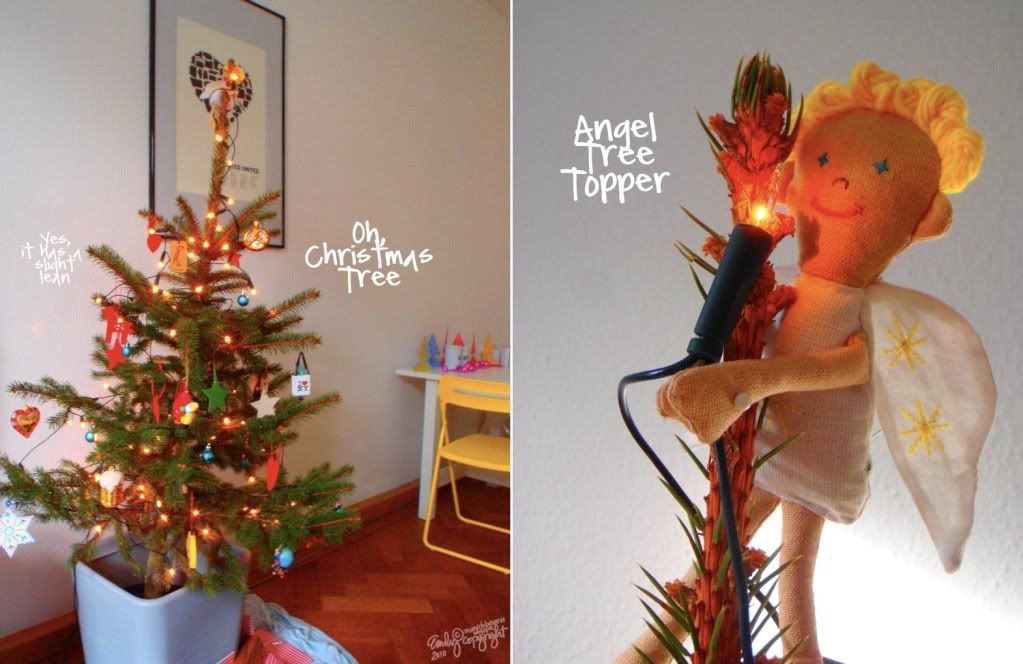 Since I haven't seen many of our ornaments for the past two years there were some great treasures to rediscover. Somehow I forgot my angel that always makes me smile. I picked her up my very first Christmas in Germany at the Weltladen while my sister was visiting.

I also forget how so many trees here resemble bushes and for some reason the lights come as a lasso. I can't quite figure out why this is a good idea. Untangling Christmas lights is never fun, but when there isn't even a single end to work from things get interesting rather quickly.


Whenever we travel we like to pick up an ornament or something small that can be hung from the tree, which has lead to a really fun collection. Each year I love to unpack our Christmas decorations and reminisce over the exciting things we've done together.


I've wrapped Stefan's gifts and they are nestled so nicely under the tree. I'm very excited for him to open them, but I might make him wait until American Christmas on December 25th.