After giving Stefan birthday clues leading around the city I gave him another clue the very next day taking us back to the Palais de Tokyo. His actual birthday was just too short to pack everything in, so we continued to celebrate.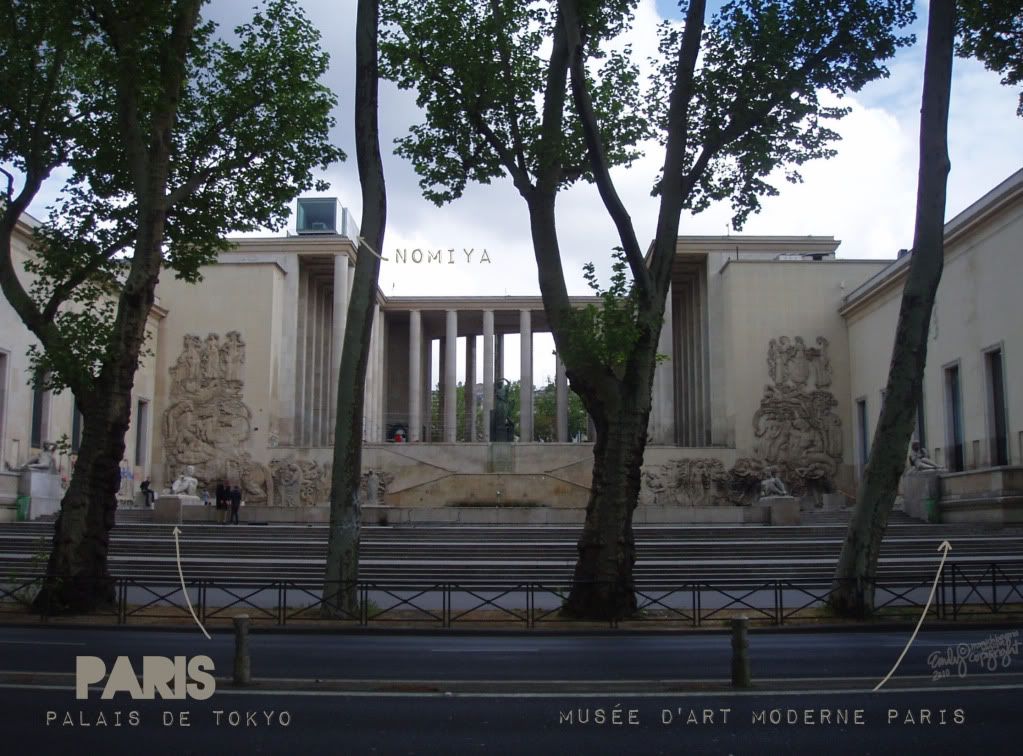 Once again he had no idea what we were up to, because thankfully no one mentioned Nomiya the day before. It was truly a once in a lifetime experience, because the restaurant is only open until September 2010.


It was kismet that things worked out, because there are only 12 seats at lunch and 12 at dinner and they aren't so simple to obtain.


Nomiya is set perfectly on top of the Palais de Tokyo with an incredible view overlooking the Eiffel Tower and it was fantastic to see Stefan's face light up as we climbed up the roof to see that incredible view.


We started with a couple amouse-bouche and chatted with the others. Everyone lived in France, except for us and another couple who was from Colorado.


Lunch was very good - filled with lots of conversation, laughs, and of course great food.


If you want to see some gorgeous photos and read more about it check out David Lebovitz's post or the New York Times.


Or you can always plan your own surprise trip for someone special in your life!