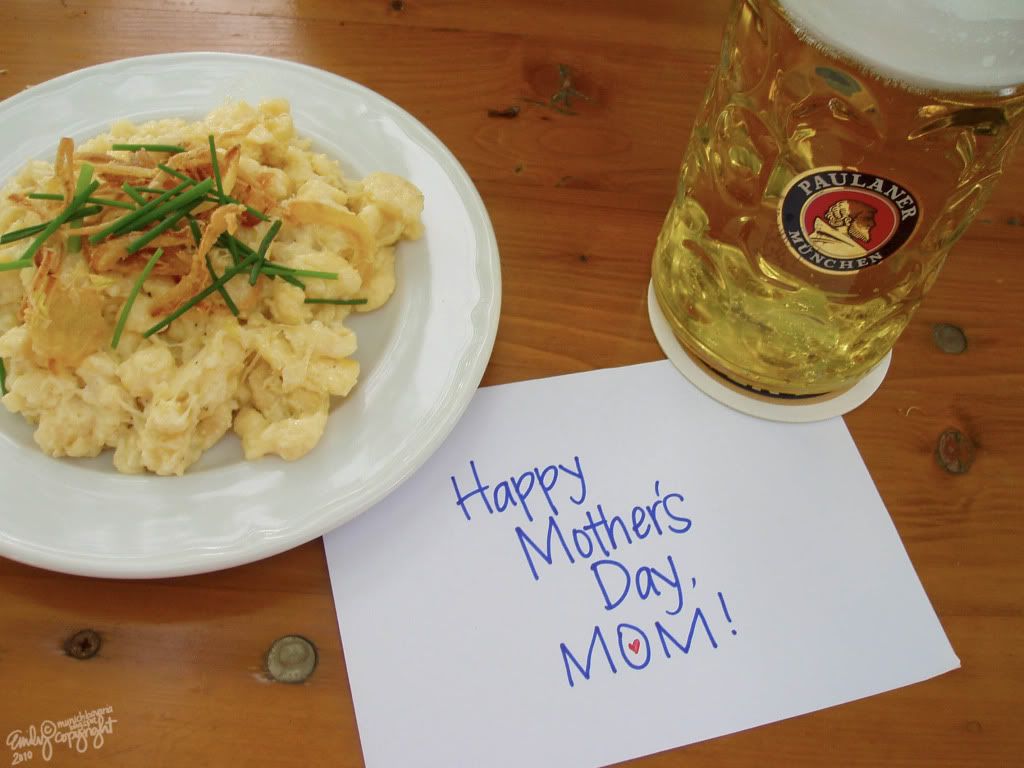 We spent Mother's Day at the biergarten once again. I guess it's becoming a bit of tradition even, since we've been every year that I've lived here.

The weather even cooperated, too! That was nice after a drizzly week. A little sunshine for the mamas - and those that are remembering theirs.

I'll get to celebrate my Mom for a full 2 weeks when I get to see her next month. I'm already looking forward to her hugs, fantastic foods, and simply spending time together. See you soon, Mom!


In other 'mom' related things, I'm really anxious to see the new documentary 'Babies'.

I'm probably one of few people that's not baby crazed (I think toddlers are more fun), but this movie looks so fascinating.

They follow 4 babies through their first year in various places around the world (Tokyo, San Francisco, Mongolia, and Namibia). Seeing the different ways of rearing children has to be interesting!

Check out the trailer - I promise you won't regret it!

Moms are amazing! Hope you had a great time remembering yours.

(Babies poster courtesy of Focus Films)