Our getaway began early last Wednesday and we got back late last night.

Nearly everything went perfectly.

About that nearly part... well, we got stuck on the Eurostar Chunnel train for over 3 hours. Evidently something was wrong with the CO2 levels and our 1.5 hour trip turned into 6 hours. I over planned and we had to save a few things for our next visit, which we hopefully won't have to wait too long for - especially since we have a free ticket waiting for us due to the hassle.


The good news was that we had booked the earliest train around 7am, so we didn't completely lose out on our short getaway to London.


The bad news was after 6 hours on the train, without a book or magazine, things can get pretty boring, especially after the pastries are gone. It also didn't help that across the aisle was a woman whose mannerisms were annoying me to no end. I've never seen someone so fidgety and abrupt.

Five days away, in 2 of Europe's large metropolitan cities, makes Munich feel very villagey. My feet are still aching from miles and miles of walking. I really should get a pedometer, because I can't imagine how much ground we covered.

I will have plenty to write about in the coming days (as well as tons of photos).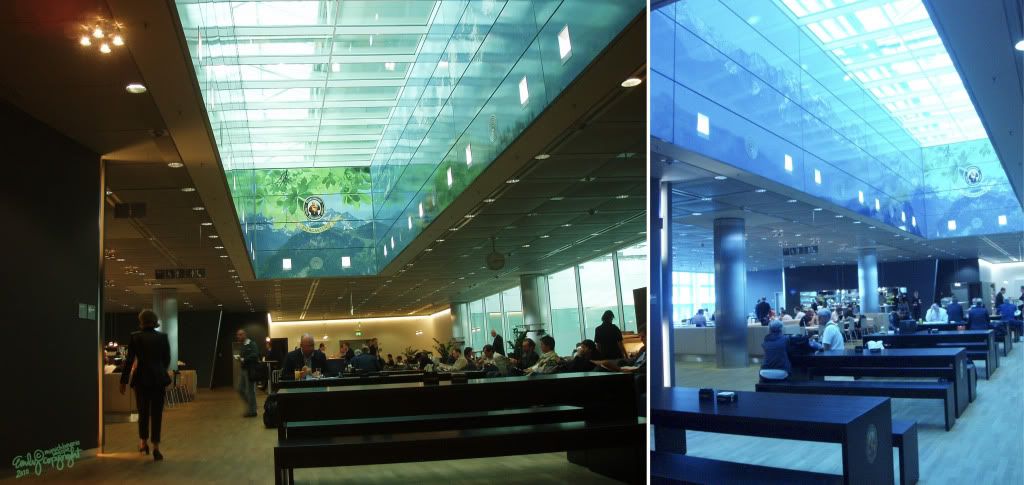 And before I forget, we visited the new Lufthansa biergarten lounge at the Munich airport. The woman checking our tickets asked if we were sure we wanted to go to that lounge, because the other one we have access to is also brand new and more exclusive.


I took photos of two of the three. The biergarten is nice enough, but I'm not convinced it lives up to the hype. In Munich, all of the lounges have beer and pretzels. Not many people were even using the tables and benches. Perhaps that's because it was an early morning on a weekday.