Our stop in Nepal was only for a few days, but we'd certainly like to venture around the country more, especially the Everest base camp. It's interesting we'd consider going back, since we had both a rocky arrival (due to a sketchy hotel) and departure (due to insanely thorough drug checks), but we didn't let that tarnish our visit.


- The Kathmandu valley is gorgeous. It's green and lush with tons of mountains. There's just something about flying into the mountains that is magical.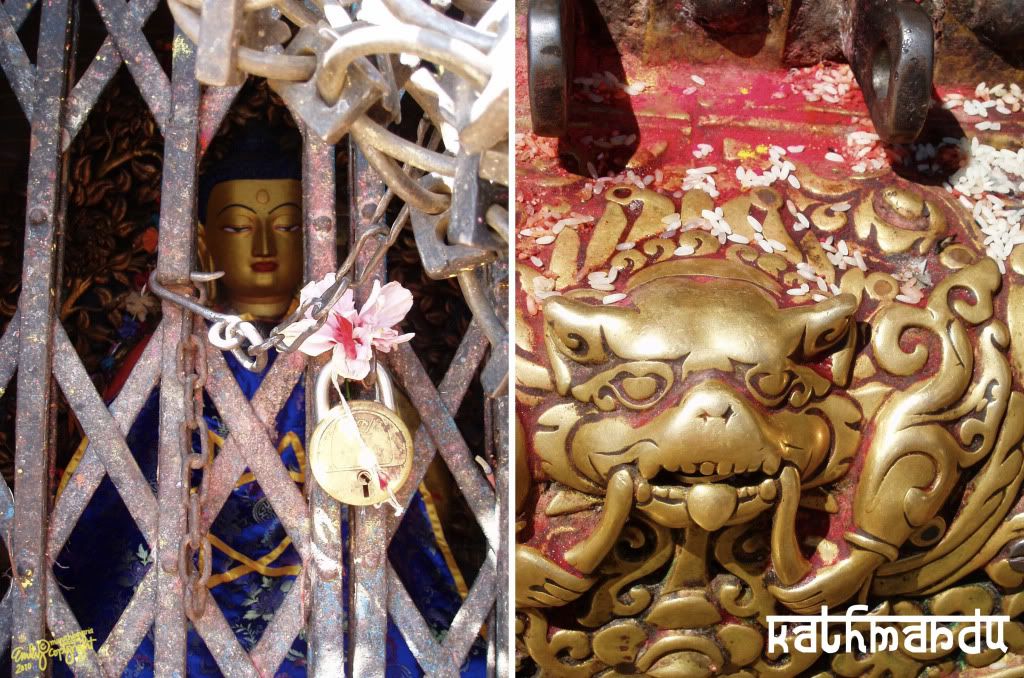 - Visas are given for months on end upon arrival. I think they repeated, 'Days?' after we told them we'd be staying for less than a week.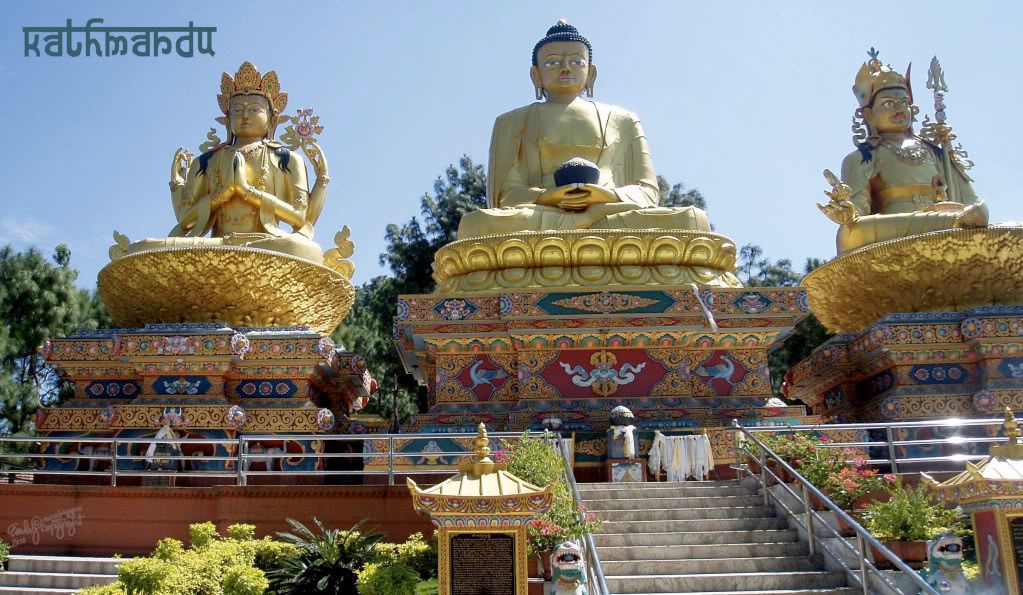 - There's a 15 minute time difference from New Delhi. Odd.



- There was far less begging, although plenty of street kids. If I was taking a photo on the street I'd have to look around first, because the kids would jump into the photos and then scream 'photo moneeey!' (they wanted money for being in the photo, despite not intentionally taking photos of them).


- There were several modern touches - ads for Pepsi, a Baskin Robins, people wearing Avril Lavigne and Abercrombie shirts. Buildings look more sound and modern compared to India.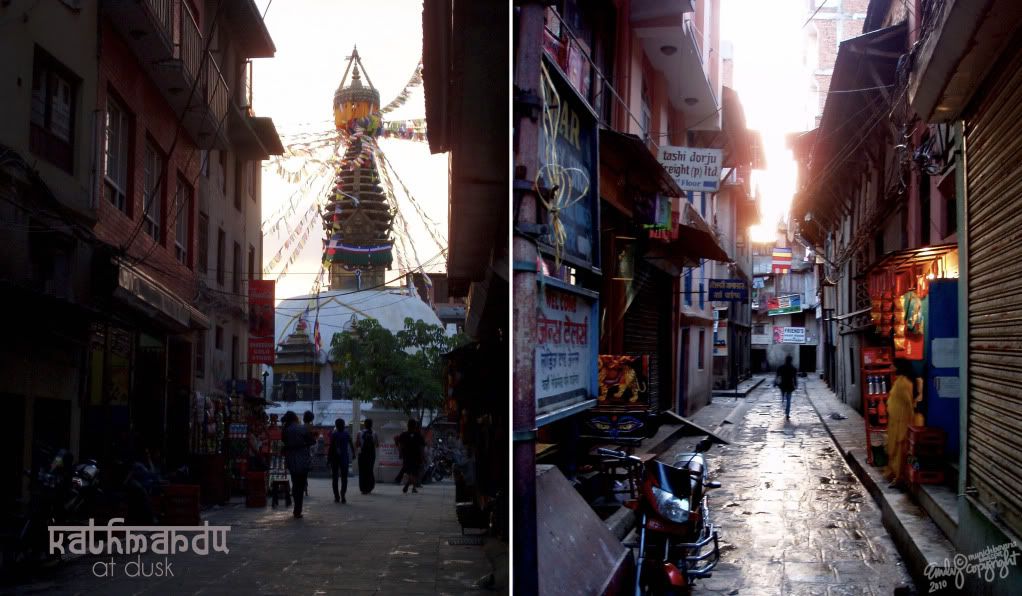 - Bright colorful prayer flags and the color orange on the buddhist monks and Sadhus.



- The Pashupatinath area around the Bagmati river is one of the most holy in the Hindu faith.



- It took us a while to realize there were cremations going on. I won't soon forget the smell of burning flesh.


- The colors all have meanings: White - mourning, Orange - peace, Red - holy color. To read more about the Pashupatinath cremations, here is more information.


- Milk Baba, at Ram Temple, has lived exclusively off of milk for over 30 years. This painting is a tribute to him. We also saw other interesting details around the Pashupatinath - holi colors (gorgeous!) and the German flag in a variety of places, including their postage stamps. I didn't realize the two countries associated so much, but money from a German NGO (non-governmental organization) helps support a hospital in the area that Mother Theresa built in 1980. There was also a large array of German postcards and 'schönes Deutschland' written on a desk at the top of Swayambhunath (Monkey Temple).


- Fake Sadhus marking new arrivals and wanting donations. They would say 'Baba bring luck'. True holy men must sacrifice sex and family. They live in hermit caves and are buried in the ground, because they don't get reincarnated and go straight to heaven. These Sadhus are often smoking marijuana, because Shiva supposedly smoked it. Ways to identify fake holy men include white chest and face markings and orange waist cloths. They are also not shy about asking for donations.


- I can understand how it attracts a lot of hippies, new-age types, and soul searchers.



- Forget Kathmandu as being somewhere exotic. The grocery in the Thamel tourist area had a better selection of American goods than I can get in Germany. You could pin point what countries people came from if you looked at their shopping basket.


- Our only poor hotel experience during the entire trip. The owner did a bait and switch and then moved us to a total hole in the wall that was disgusting. We found something else and were more than happy to move.


- The holy monkeys roaming Swayambhunath. It was strange to see them interact with the stray dogs.


- Flags blowing in the wind, spinning prayer wheels (always beginning clockwise) and loads of stray dogs at Swaybhunath. The view was also incredible.



- Swaybhunath is known as the Monkey temple. There are even monkeys swimming - they jump from the trees and into the water.


- Buddhist monks walking around everywhere.


- Every other shop in Thamel is trekking gear (including tons of North Face knockoffs), book stores, hippie clothes, jewelry, and map shops. The better shopping is near the holy sites. Don't forget to buy some prayer flags of your own to take home! I also got a learn Nepali book and learned 'शुभ दिन (subha din)' = have a nice day.


- Young girls wanting photos with us. It was funny when we saw one in multiple places and said hi to her again. Her friends were impressed she 'knew' us. It's really strange to get attention like that.


- If / when we make it back to Nepal I would stay in the Patan area. It was so charming and really radiated with life and beauty.



- I fell in love with these adorable little ones at the Rudravarna Mahva area in Patan. They were playing around the play wheels and looked at us and said, 'hello'. It was so sweet. I wondered where they learned that.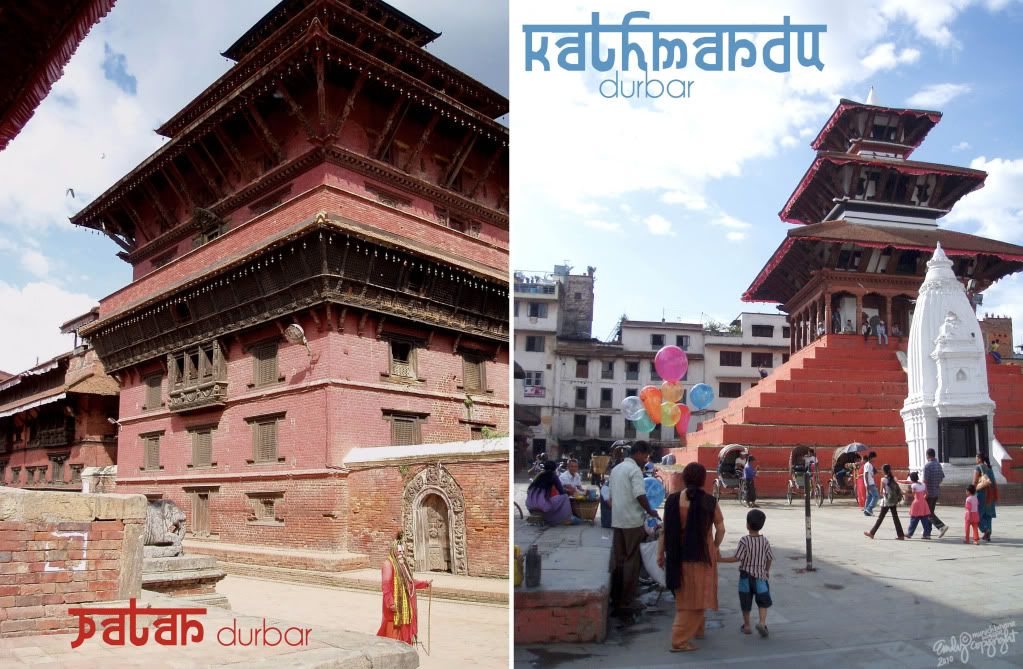 - Durbur (Palace) squares have a lot of action. Tourists must pay to enter. The one in Patan was the most interesting.


- Children playing with kites, especially in the open Durbar areas. It was really neat to sit on our hotel's roof top and see a sky full of kites, unfortunately it just doesn't photograph well.



- The Nepali stone carvings are really special. They dot random city streets and are often found around temples.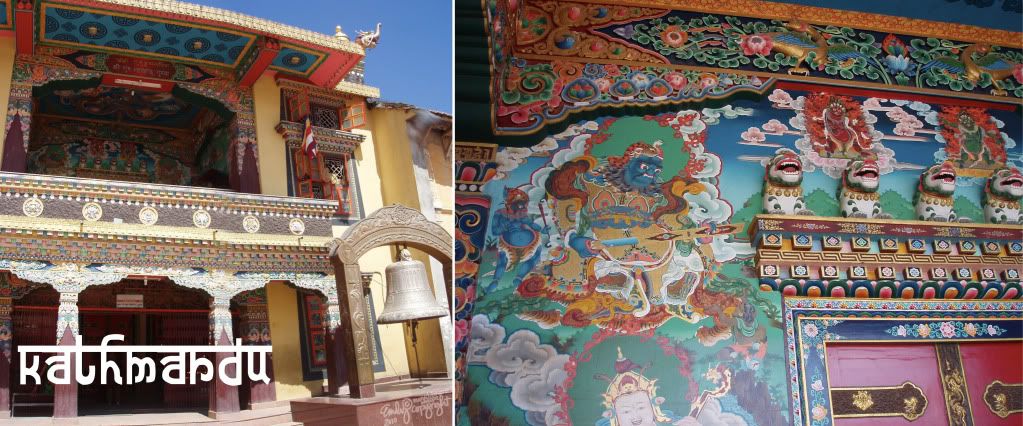 - It's insane how many drug offers we got as we walked down the street - everything from marijuana to opium. After initially being taken aback that things were so blatant we didn't think too much of it... that is until we got to the airport.


- Getting checked at the airport was crazy. I've been to many airports in my life, but never one where I got checked so thoroughly.


We went through 3 different checks, including emptying our bags entirely. They contemplated taking my mini-tripod and one of my spork utensils, but those ended up being OK. Stefan had to sacrifice a roll of tape, although he wasn't given an explanation as to why.

It made me think of the NatGeo Locked Up Abroad episodes. They even had one from this exact airport that was part of a gold smuggling scheme and people were set up, so guards that 'caught' them were able to get a cut of value.

I also kept thinking it would be much more effective to train a few dogs to sniff things out. I'm not entirely certain why they haven't. Sadly, there are so many strays foraging the streets of the city.

Next stop... Bangkok!