Here are my finds for the November photo scavenger hunt.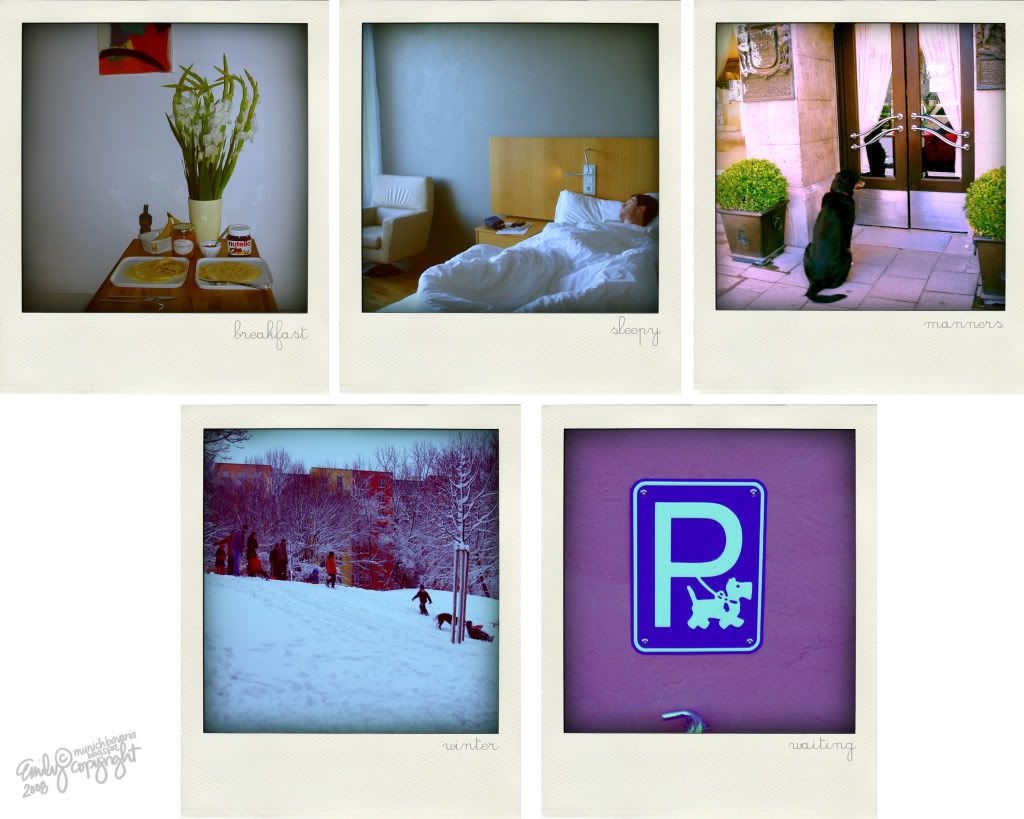 The words chosen this month, by Lane, were: breakfast, sleepy, manners, winter, and waiting. The photos can be viewed larger by clicking them.

Feel free to join in - and please let me know if you do! I love seeing the results.