In my ample amounts of time between working, cooking, and doing little side projects, I decided to turn on the TV. I'm really not a TV watcher, but I do like to know what's going on in the world.

I realize it's awful to admit that on occasion I will watch MTV or Viva (German MTV) when I get tired of listening to German and dubbed voices. It's a bit tragic to see how America is perceived and what programs they spend the time and money on dubbing out, but that's a topic unto itself.

All of the suffering paid off when I saw the new Jason Mraz 'Make it Mine' video.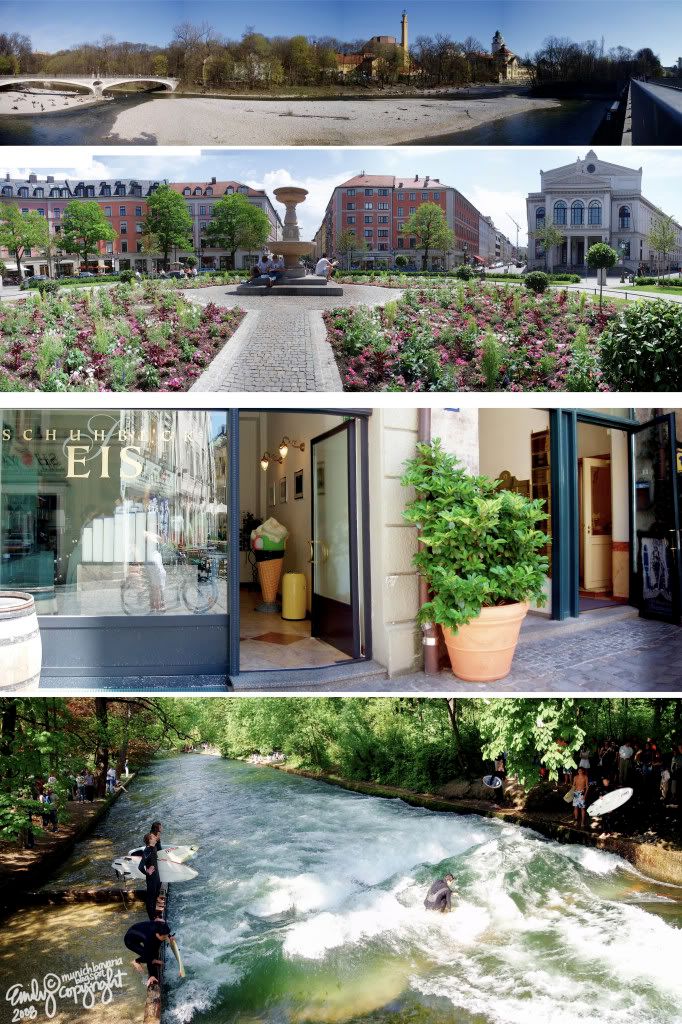 It features many popular places in Munich including Viktualienmarkt, The surfer's wave on the Eisbach river, Schubeck's ice cream and the Platz'l area, the fountain outside the university, the Chinese tower, Gartnerplatz, and the Isar river banks.

It really made me happy and provided one of those moments where I sit back and think I'm so thankful to live in such a beautiful city!

As a side note, I told my mom about it and suggested she look on MTV.com for the video. It appears he has two - I don't know if it's a US version and a European / German version or what. I haven't found the Munich version online - what a bummer.

If you see the video, I hope it brings a smile to your face.

EDIT: You can watch the video here or here.