(This post is a follow up from our trip around the world. I will be writing a recap for each place we visited during our 4 month trip. Prior to Beijing we also visited India, Nepal, Thailand, Malaysia, Singapore, Cambodia, Vietnam, Hong Kong and Macau).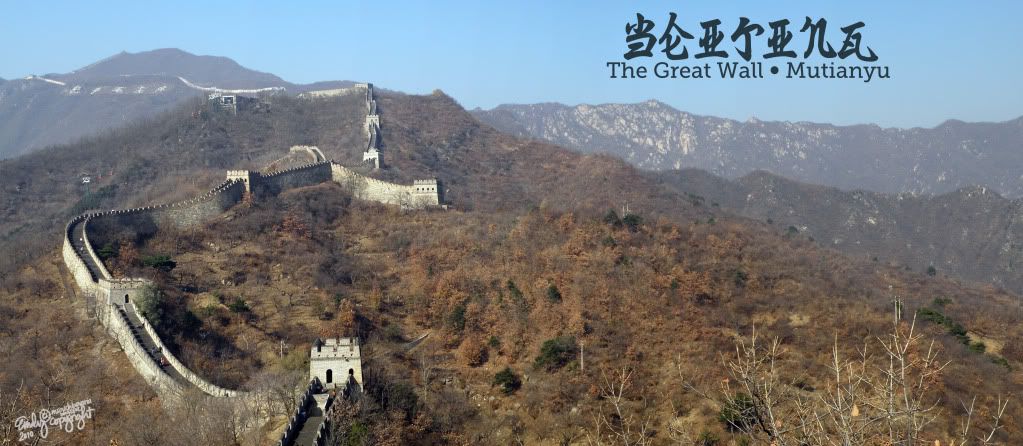 We signed up for a tour of the Great Wall through our first hotel. They had two options - a private, yet inexpensive shopping tour, or a private tour that was about 5 times the price. We didn't really have plans for the day outside of visiting the Great Wall, so we figured why no go the cheap route, because we'd have the same amount of time at the Wall either way.


- Our guide and driver picked us up and we set out for the famed Great Wall, which is about 40 miles from Beijing. We chose to visit the Mutianyu section, which proved to be a good choice, because there weren't many people around, but first there were a few other things to visit.

- Along the way we stopped at a Jade shop, which stressed that it was government owned, so we could expect only the best at reasonable prices. The sales assistants were like shadows, which really didn't make me want to spend time looking at anything.

- In order to subsidize the cheap tour we later learned it was required for us to stay in the shop for a designated time so our guide could get a sign off that she was indeed there. It was really interesting for me to see how the tour world works elsewhere and actually an interesting look into China.


- Not everything was shopping related. We also visited the Ming Tombs, which aren't visited by the Chinese who have a bit of superstition about death and graveyards. We had to say in Mandarin 'I'll be back' and then something that sounded like 'lo lie lee', meaning 'I've come again'. I was just excited to learn some Mandarin so I could greet the driver telling him I've come again. He laughed a little bit, but probably only out of kindess.


- The drive to Mutianyu took roughly 1.5 hours. Along the way we noticed many gray brick buildings in the small communities. Occasionally there would be a bright splash of color from pennant flags hanging over an area, but outside of that most of the color was from cabbages on the ground or the last few persimons lingering in bare trees.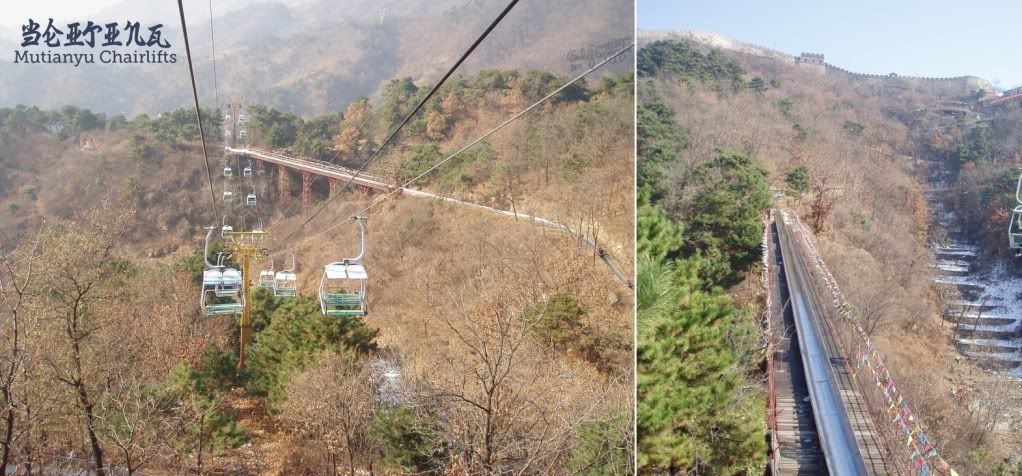 - We stopped for a delicious Chinese meal at a small local restaurant before making our way to the bottom part of the hill, which was really steep. We walked through the various vendors selling sometimes hilarious souvenirs such as panda hats. There was also the option of taking a toboggan back down. Definitely kitschy and unexpected.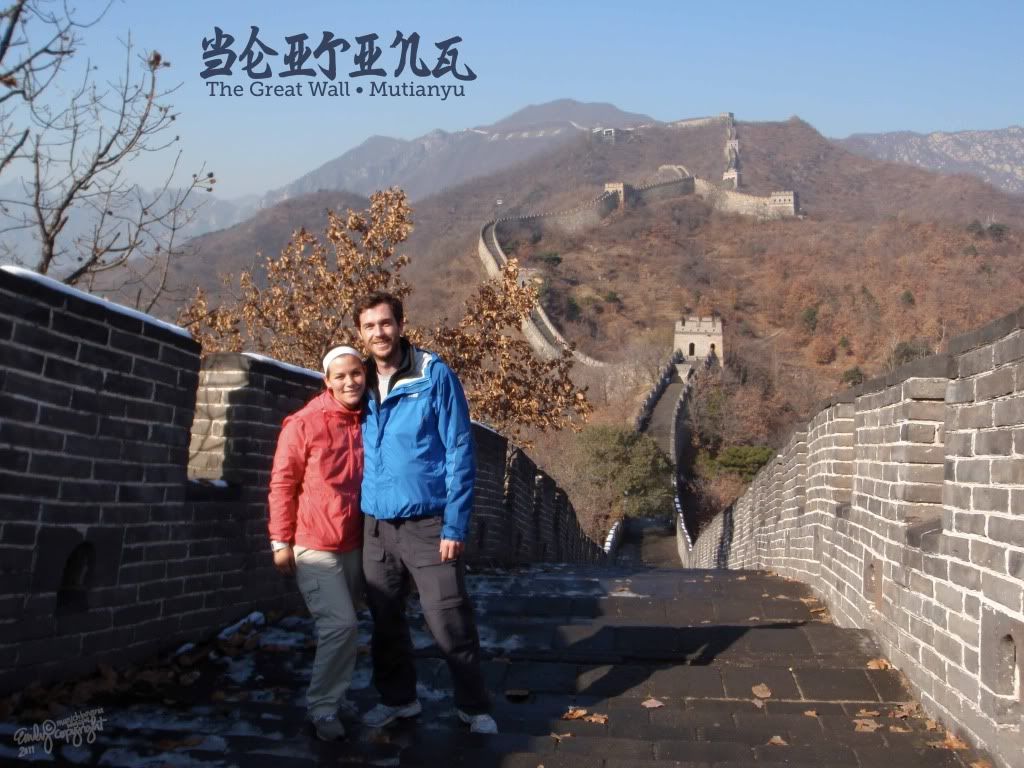 - Once we arrived at the top we were in awe that we were standing on the Great Wall. It was our year for visiting monumental ancient architecture with our visits to the Pyramids in Egypt to the Temples at Angkor Wat - and now the Great Wall.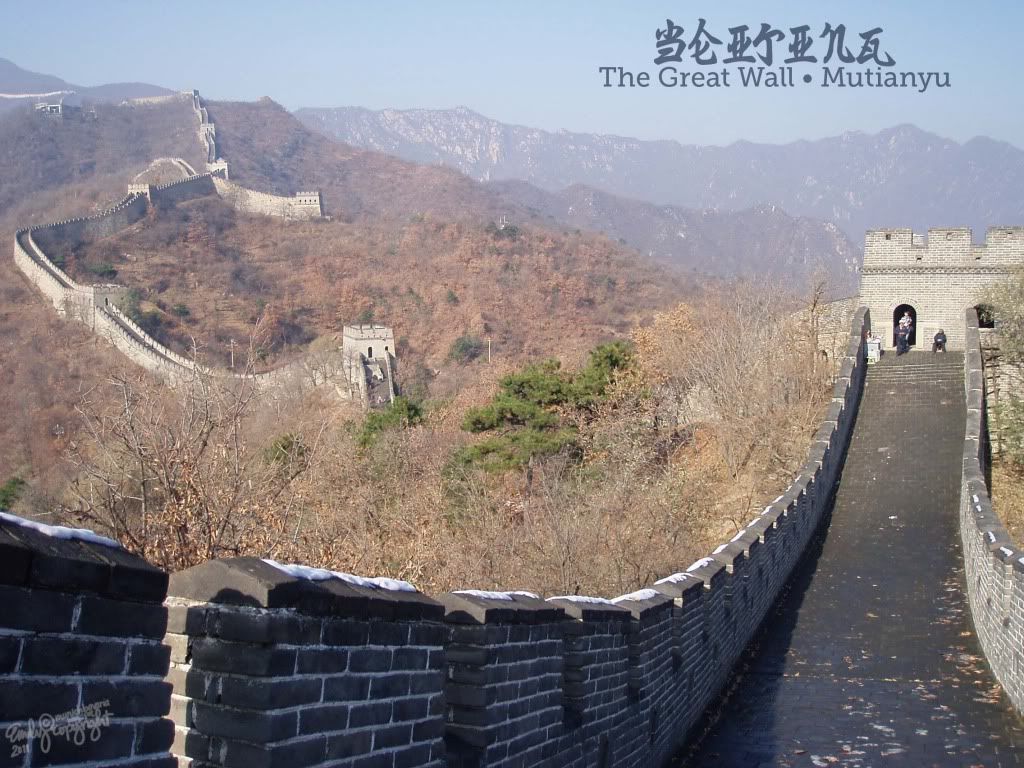 - It's absolutely incredible to see how the Wall effortlessly weaves around the mountains like a ribbon. Some areas are more dilapidated, while others have been refurbished.


- Thankfully there were even times where it felt as if we were alone so we could really take in the scenery. Getting out of Beijing's smog ridden air was also something we appreciated.


- The last stop on the shopping tour was a tea ceremony, which was fun and informative. We were told the differences between the teas and able to sample oolong, jasmin, lychee black tea, and a very old Chinese Pu'er tea.


- Our hostess had an old tree stump style table the also had a small terra cotta figure soaking in water. Stefan asked what it was and then she told us a 'pee pee boy'. We, of course, were puzzled. She proceded to show us how it worked - if she boils water and it is hot enough to use for tea she can pour it over this figurine and cold water comes out.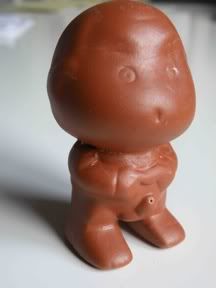 As she demonstrated she held it up and I got sprayed in the face. We both remained composed and I continued drinking my tea, but I am sure she got a great laugh out of that after we left. They also gave us one with the teas we purchased.

- As we sampled the various teas I asked her if the oolong was 'monkey picked', because I know they have been marketing some teas that way in the US. She looked at us oddly and then said the pu'er tea was sometimes called monkey picked, because the women look like monkeys when they are picking it. That was definitely not what I was inferring, nor did I know this. I'm sure the look on my face was pure astonishment.