An interesting look at Europe can be seen through maps designed by Bulgarian designer and illustrator Yanko Tsvetkov. He's compiled some of the perceived views from various countries about themselves, their neighbors, and fellow EU members.

According to him here's:
Germany's view of Europe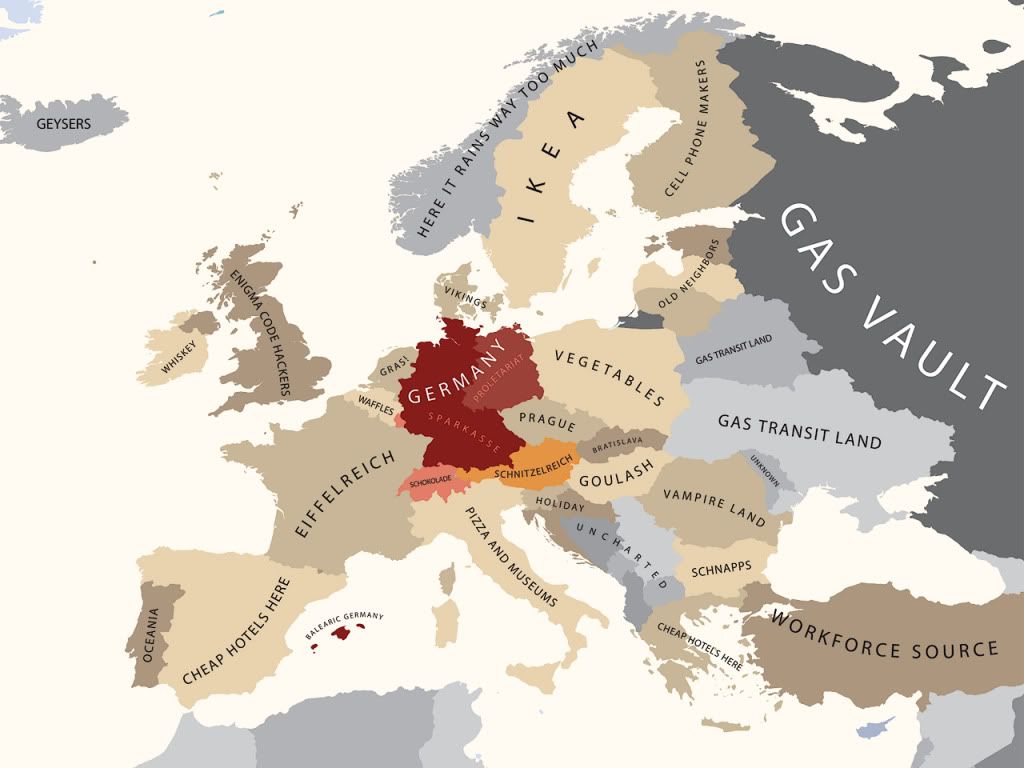 ... and the US's view of Europe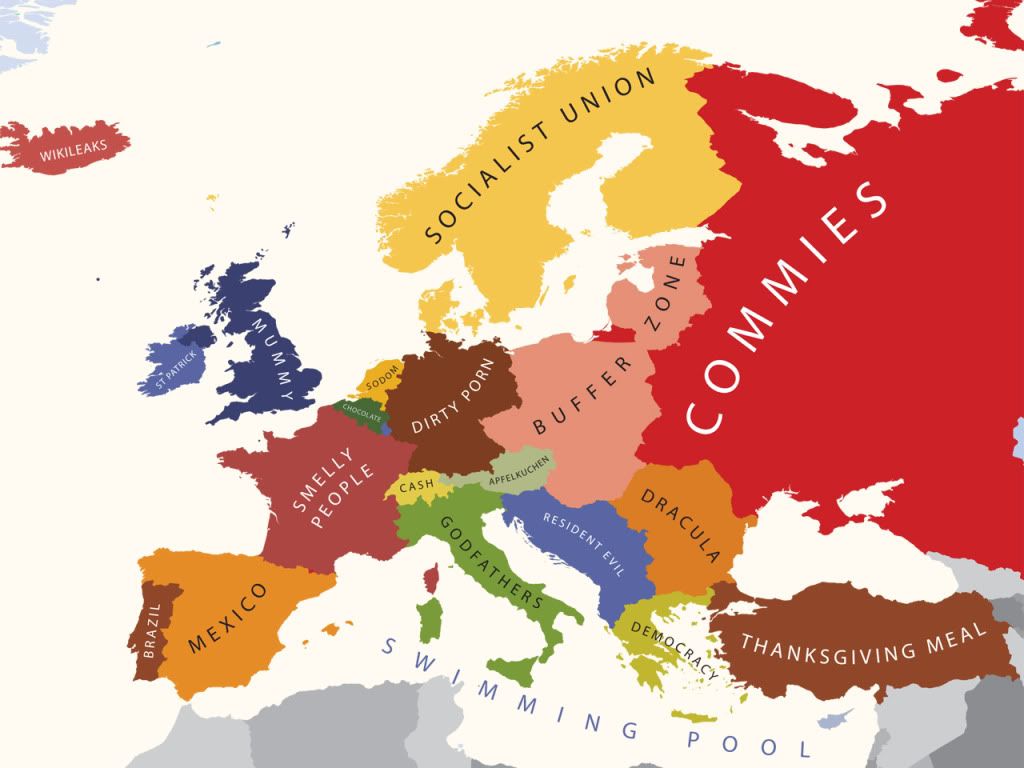 More countries are listed on his site, which provide lots of thought provoking topics for conversation.
You can even
buy a t-shirt
for the German speaking world. Nothing like being seen as the European savings bank, but that is a widely held sentiment here.
Also note the Balearic 'German' Islands (including Mallorca)... that's pretty accurate too. We even overheard a man telling a woman working at a café in Palma that spoke Spanish to him, 'No, alemán' (No, in German). Unreal.
[All images from
Yanko Tsvetkov
]