We just got back from an extra dose of Summer weather, which was greatly appreciated.

Last time I went to Mallorca it was a bit of a girl's getaway trip. This visit was nice, because I could share some of the places I discovered with my favorite travel partner - Stefan. It was his first visit to the island.

We went without any major plans other than enjoying fantastic weather, eating delicious foods, and seeing beautiful architecture. None of which are difficult to find in Mallorca.

[This is a
great pdf.
for restaurants and island activities.]
They also have beautiful trees speckled around the city. The olive trees are especially impressive with their winding trunks. I love nature.
Here are a few more things that we enjoyed: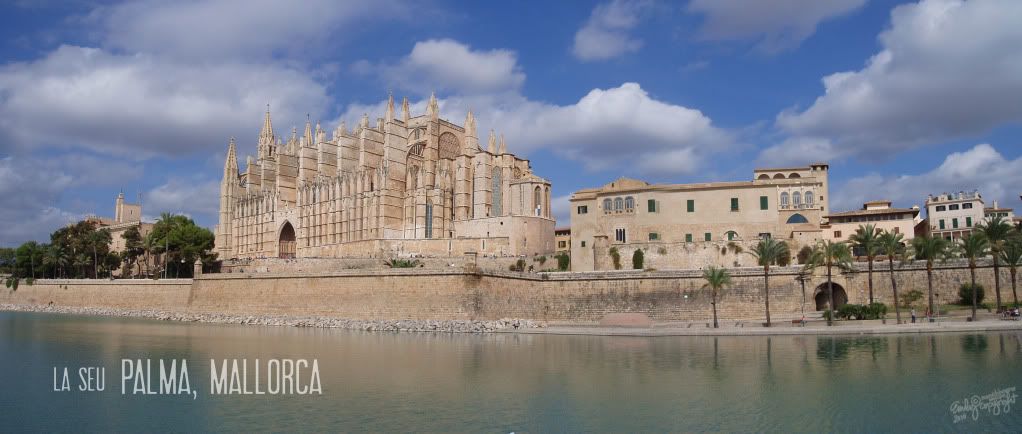 La Seu - the beautiful cathedral, which was built on the ruins of a destroyed Arab Mosque.
The horses outside the cathedral with their beautiful red carriages
Watching the lizards, although they kind of made my skin crawl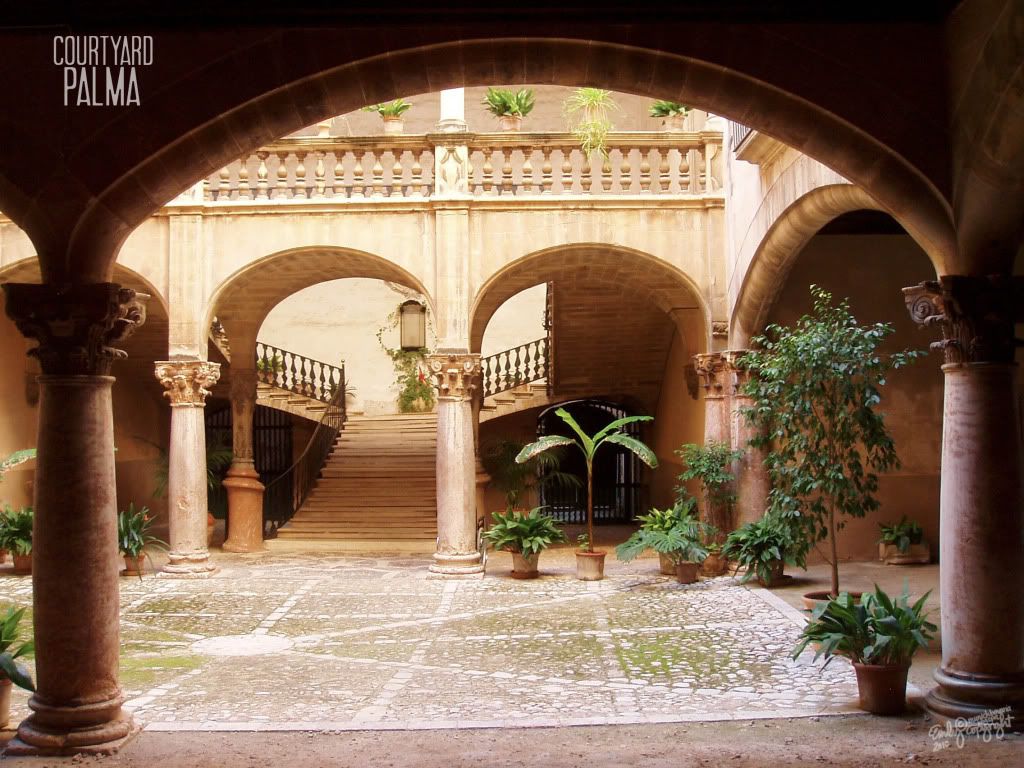 The residential courtyards

Gaudí's works and buildings inspired by him
Street art

Quiet streets + plazas
Bright colors juxtaposed on earthy toned buildings
The beach + sand on our toes

Taking the vintage train through the orange and lemon trees to Sóller
Riding the tram to Puerto de Sóller
Pintxos + Tapas at
El Pirata
... the Cava Sangria was great, too.
Watching a little boy fish in Puerto de Sóller
The blue and green sea toned shutters on homes in Sóller
The winding streets + intricate church in Sóller
Shopping...
I found the exact earrings I saw 2 years ago, but didn't purchase. This time I bought them. We also brought back some limited edition red beet + paprika salt from
Flor de Sal d'Es Trenc
. The 'paper bag' hand bags were incredibly gorgeous and simple, but a bit expensive.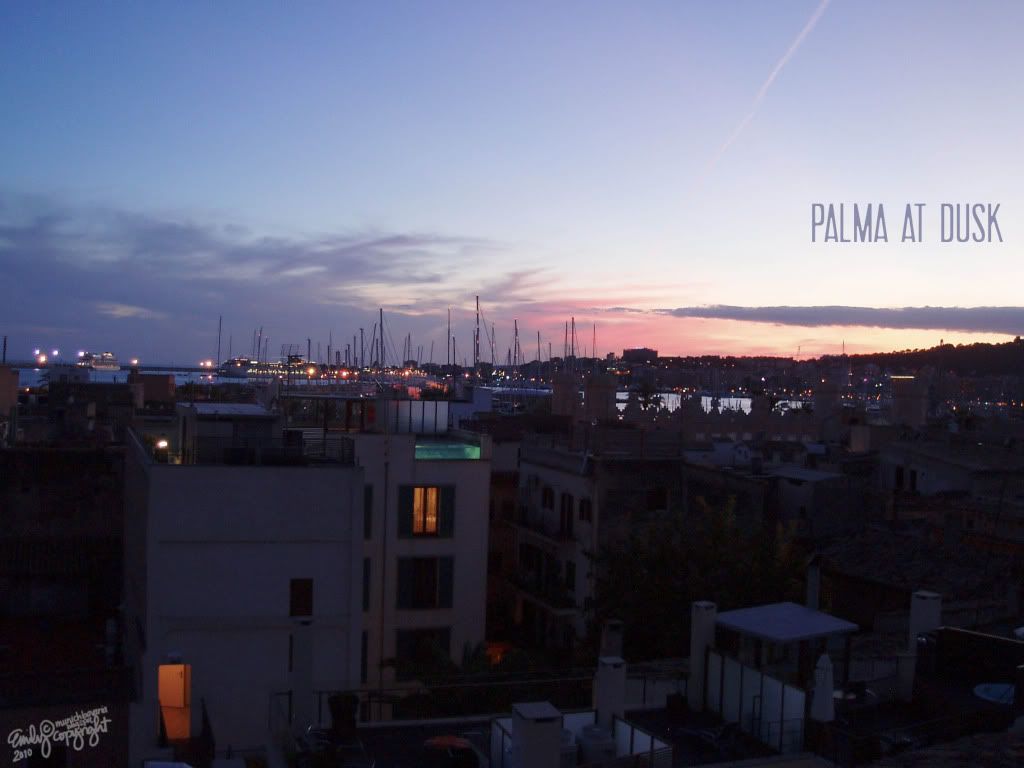 It's been quite some time since we've been traveling, although that is once again going to be changing. We have quite a few fun things planned in the coming months.