We're back in Germany now and trying to fight a bit of jet lag. I read that eating a handful of cherries before bed is supposed to help naturally regulate melatonin, so I went with that method.


My tours are back in full effect and a few new stores are popping up around Salzburg. I wanted to see the new movie 'Knight and Day' while I was in Ohio, because it has scenes filmed in Salzburg, but it looks like I'll wait for it to come to DVD.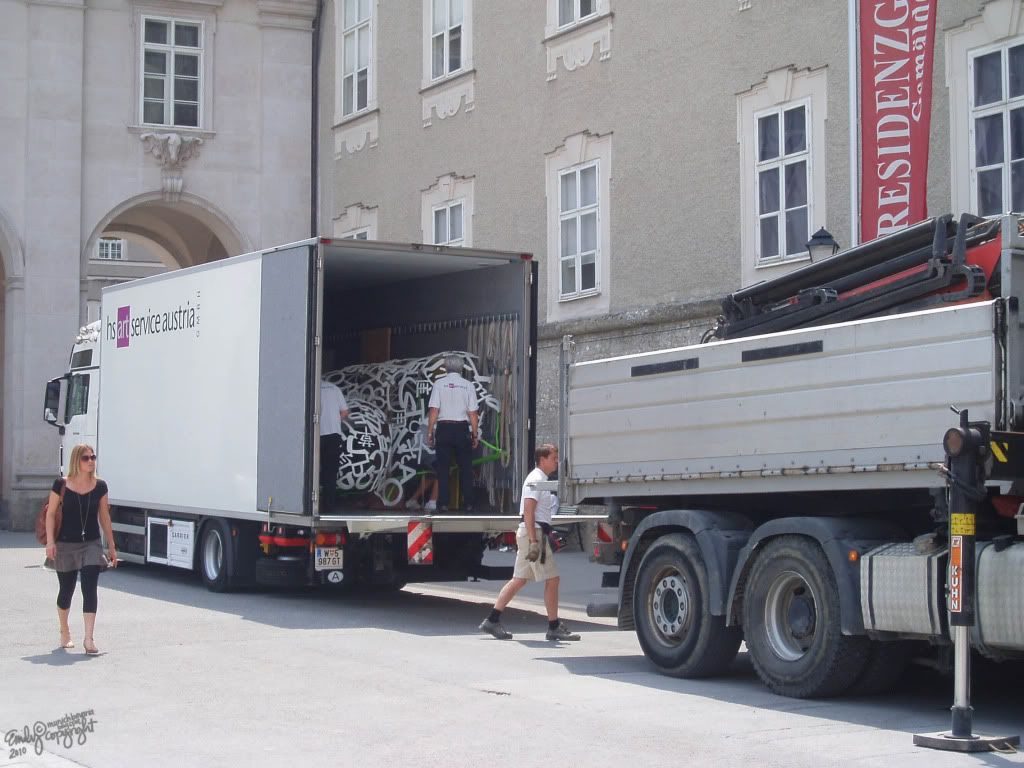 This past week I noticed they were packing up Jaume Plensa's 'We' sculpture from the Residenz. I'm curious where it's heading.