My parents gave me and Stefan a Zoku ice pop maker when we were in Ohio. It's a great way to make a quick refreshing treat - especially when we are dealing with a sweltering summer and no air conditioning. We can make 9 ice pops before refreezing the unit.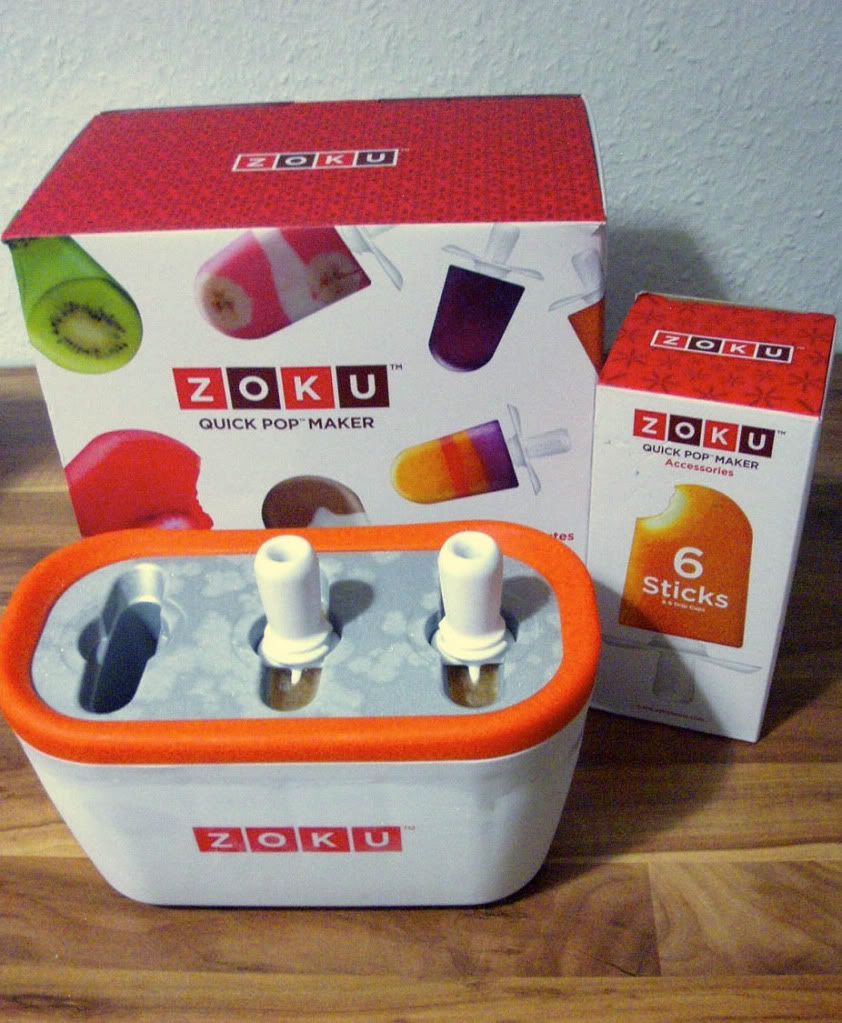 The Zoku is pretty neat, but I will pass my own trial and errors along, so there aren't any frustrating experiences for anyone else.

- Don't attempt to make your own ice cream or sorbet with it. What will happen is it won't freeze properly and the stick will slide out leaving your tasty treat stuck behind until the whole thing melts.

- Don't twist the little orange lifter too tight or your stick will break entirely when you try to get it out. (Thankfully we bought extra sticks)

- Whatever you make must have a bit of sugar so it freezes properly, but fresh juices seem to work alright, so they can also be healthy.

There's another ice cream shop I'm looking forward to checking out near Rosenheim and they have really funky and obscure flavors like: asparagus, roquefort, weißbeer, eel, and mustard. We had a manchego ice cream in Tokyo and it was divine. I am planning to make Radler pops (beer with lemon soda), lemon basil, and blueberry.