(This post is a follow up from our trip around the world. I will be writing a recap for each place we visited during our 4 month trip. Prior to Malaysia we also visited India, Nepal, and Thailand).

When we initially talked to friends about places we would be going on our trip we were sometimes met with surprise. Malaysia was one of those countries that some told us to forgo. Instead, we thought it would be nice to take the train through Thailand all the way down to Kuala Lumpur and then make our way to Singapore.

If we were to go back to Malaysia I think I would do things a little bit differently, but our visit worked for us at the time. The difficult aspect of planning an extended trip is that it's not easy to figure out the details of every city, let alone country, especially since our time was limited.

Truthfully I didn't have many expectations for it Kuala Lumpur. I knew it would be tropical temperatures and an Islamic city / country, so the less skin the better. Looking back at my before we left travel journal I wrote, 'I didn't have a lot of expectations, because I can't think of a specific tourist site or anything particular that I look forward to.'


What really surprised me was the American feeling I got from the city, which was nice on some levels. It has a lot of greenery, many beautiful landscaped plants, plenty of skyscrapers and many familiar restaurants and stores (California Pizza Kitchen, Ohio's own Wendy's, Papa Johns, the Gap). It is slightly different from America in that it has lots of smoking and great public transportation that is easy to navigate. It also surprised us how inexpensive things seemed. Slowly the façade was waning.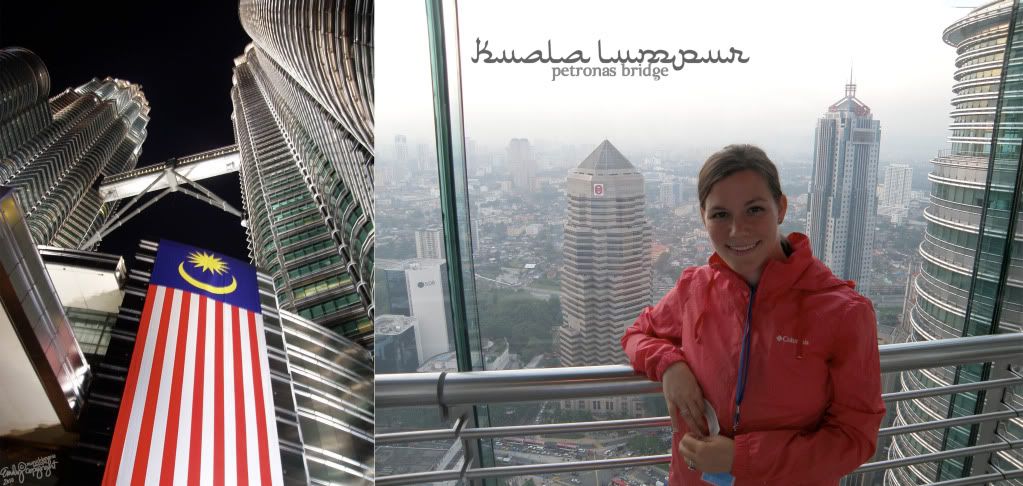 One of our first stops was the Petronas Towers and Suria Mall. If you happen to visit KL definitely try to visit the Petronas Towers bridge. Each day they give away a certain number of free tickets, which requires standing in line, but it's worth the visit.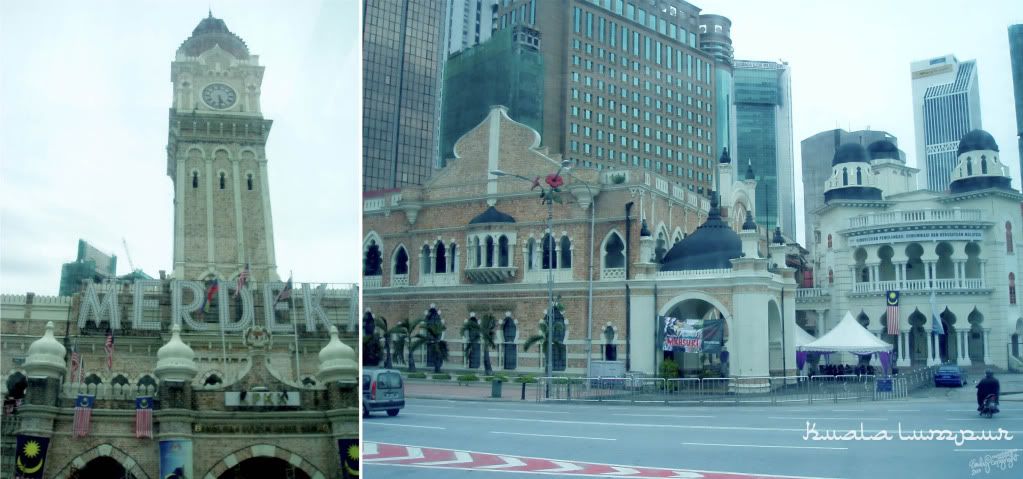 I don't get the feeling that people spend much time outside, which can make being a tourist rather difficult. We decided to do the 'hop on hop off' bus to see some of the city while remaining slightly cooler in the air conditioning. Definitely not how I like to experience a city, but we simply had to in order to be somewhat comfortable.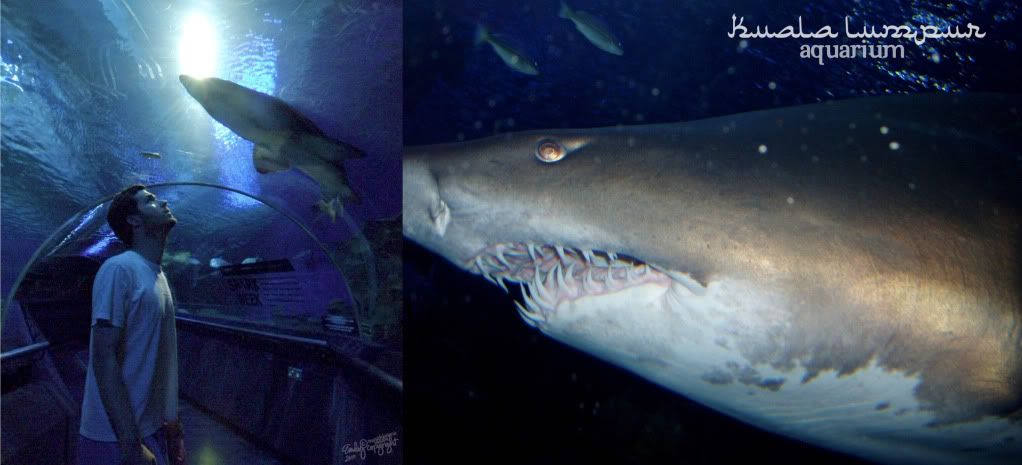 We ended up visiting the aquarium, which was really nice. The fish and marine life seemed well cared for and the tanks were impressive.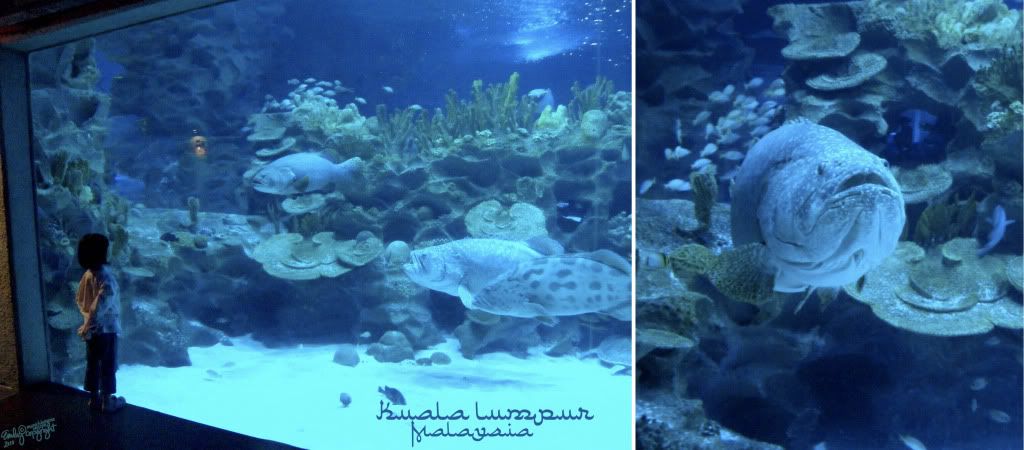 Out of all of the attractions the the aquarium was definitely our favorite.



There weren't many visitors so it was easy to walk through as opposed to being herded through on their conveyor belt style floor.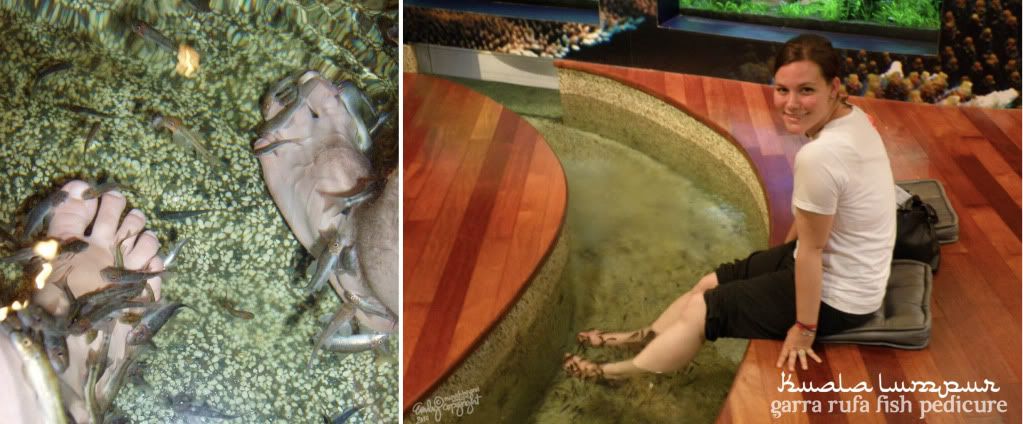 We also tried out the garra rufa fish pedicure, which is the rage throughout Asia - or at least they market it that way. It's a very strange sensation to have these small fish feasting on our dead skin, but it was an experience.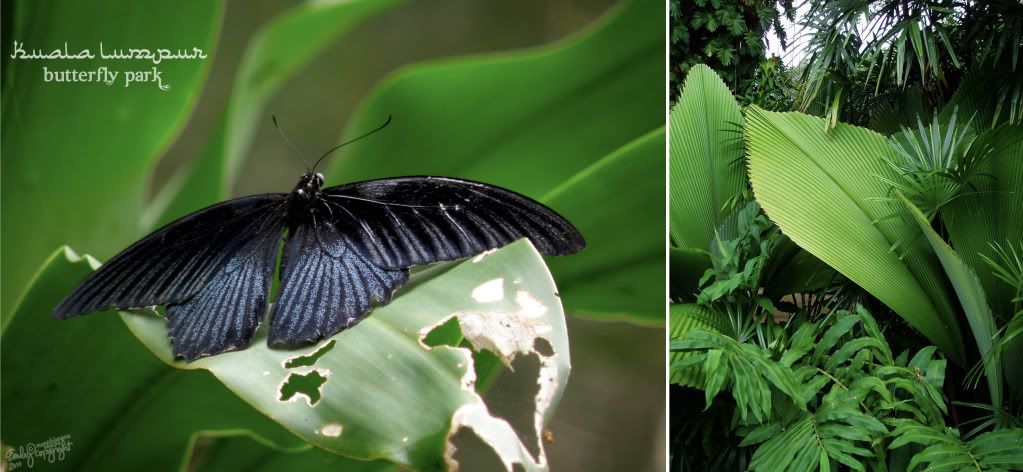 We tried to brave the temperatures and humidity by visiting the orchid garden and butterfly park. The butterfly park especially was stifling. Some of the butterflies resembled birds, because they were so enormous.


The nearby orchid garden was pretty, but not what we expected.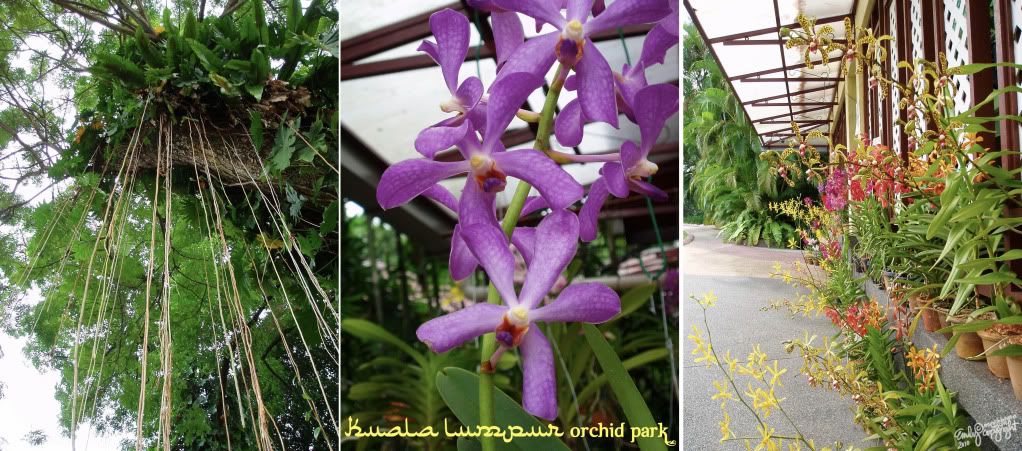 Unfortunately there weren't too many orchids blooming, but the ones that were around were definitely beautiful.


The path ways were scattered with plumeria blossoms that had fallen from the trees. Tropical flowers everywhere are one of the benefits for the tropical temperatures.


Some of that American feeling in the city can also be related to people using shopping as a hobby. It was about that point that I decided I should buy some new clothes. It turns out this is both the perfect and most imperfect place to do just that. Things weren't horribly expensive, but that didn't mean they were always accessible.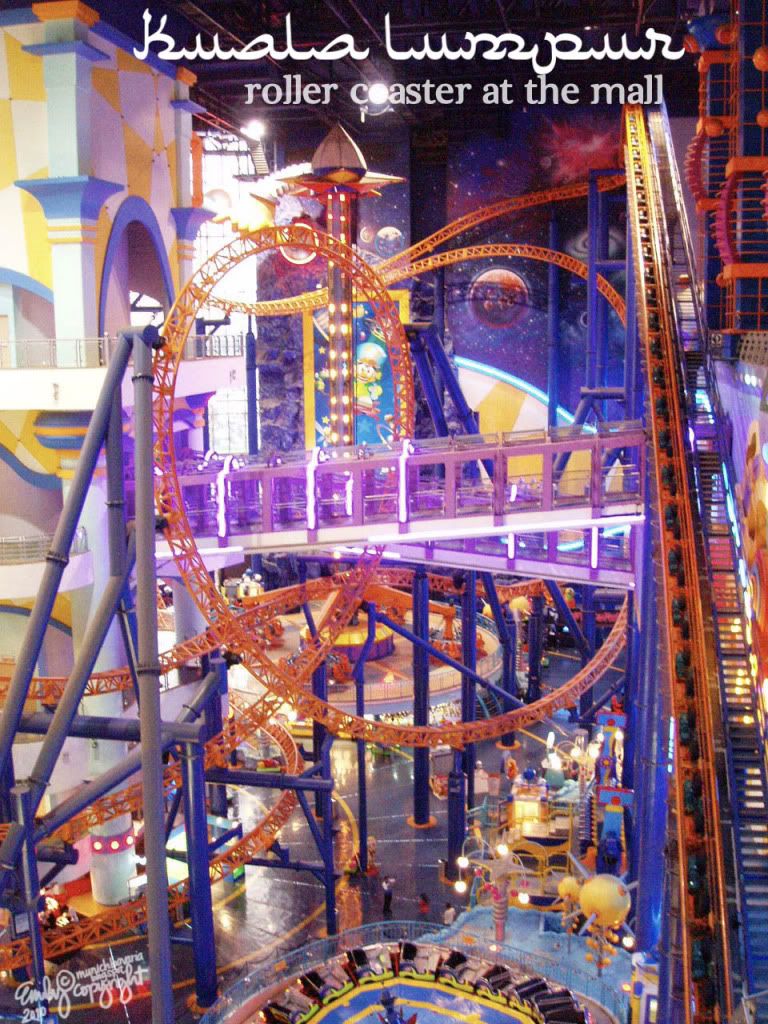 After days in Kuala Lumpur we began to feel it's a very 'look, but don't touch' culture. Books at the book store - shrink wrapped, clothes at the mall had signs saying 'no trying'. When I finally found a shop that would allow me to try a shirt on I quickly also learned that Asian sizes run very small. I'm not one to care what size the tag says provided the clothing fits, however it was even a struggle to find anything that didn't make me feel like an ogre. The arms would be too tight or the buttons wouldn't come close to closing. Fortunately we found some cool watches for about 2€ each.

Everything seems to be indoors in KL - including an enormous roller coaster inside one of the malls. It was definitely a unique city.

If and when I make it back to Malaysia I would like to see some of the tea plantations and the Kuala Selangor firefly forrest. Although I'm glad that I went I'd most likely forgo visiting their capital city again.