We have had a dreadfully rainy summer here.

Even so, it's still nice to accompany tourists on their first visit to Salzburg. The city doesn't miss a beat, even when the weather isn't exactly cooperating.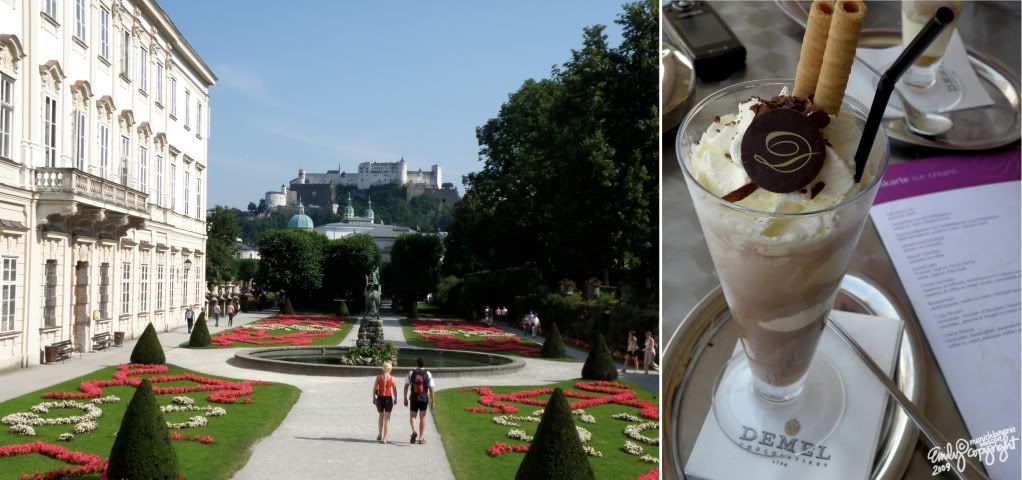 Here are a few details from my most recent trips:


The cathedral is finally finished its facelift and the scaffolding is gone. The printed ads for the radio or of scantily clad women in swimsuits have made way for a refurbished 17th century Baroque façade and the angels crowning the Virgin Mary are once again visible.



Others are still searching for peace. There was an Iranian demonstration that brought tears to my eyes. Seeing the images of Neda Agha-Soltan and simply knowing how many people have been displaced breaks my heart. There's so much violence and struggle for the freedoms that many take for granted.


Fortunately there are small details that offer a bit of hope from the evils people put upon each other. Jaume Plensa has an interesting piece of work in the Residenz courtyard, which is aptly titled 'We'. You may be familiar with his Crown Fountain at the Millennium Park in Chicago.

'We' is made from powder coated steel and has letters and characters from various languages, which he says create building blocks for words and thoughts. I always appreciate how art can often transcend things that language barriers cannot.

I think this piece of work would have been better appreciated in a large open area, where many people would be sure to see it.


At the Residenzplatz were the ever present horses waiting to work. Horses always remind me of Austria, probably because they are present both in Salzburg and, of course, at the Spanish riding school in Vienna.