My love of subways is no secret. I squealed with delight when I saw this Subway dress by Christian Francis Roth. It's based off the iconic 1970's Massimo Vignelli map and I think it's just absolutely adorable... a bit short, but adorable.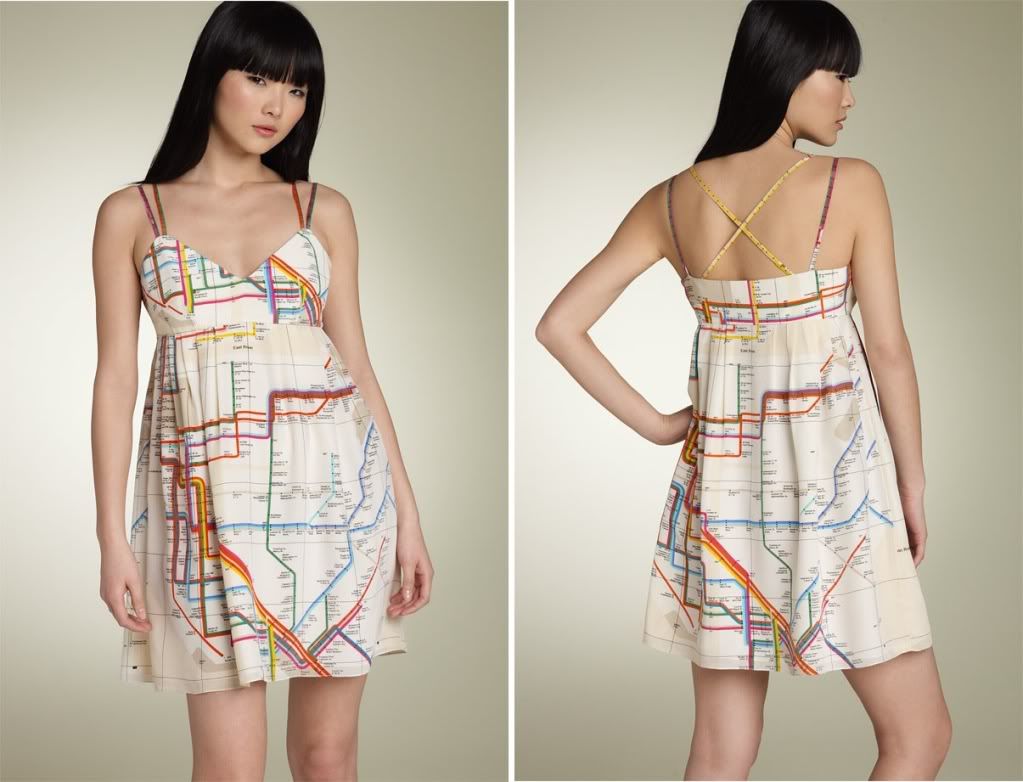 The unfortunate matter is that I'm going to be traveling. I can't exactly order it and have no idea if it fits. It's so tragic because I have the perfect place to wear it.

EDIT: I got the dress! Now I just hope it's the right size (as in I don't lose much weight traveling for 4 months) and that the weather cooperates. You'll see some pictures here around December / January at our special event. Thanks WendyB for the tip!