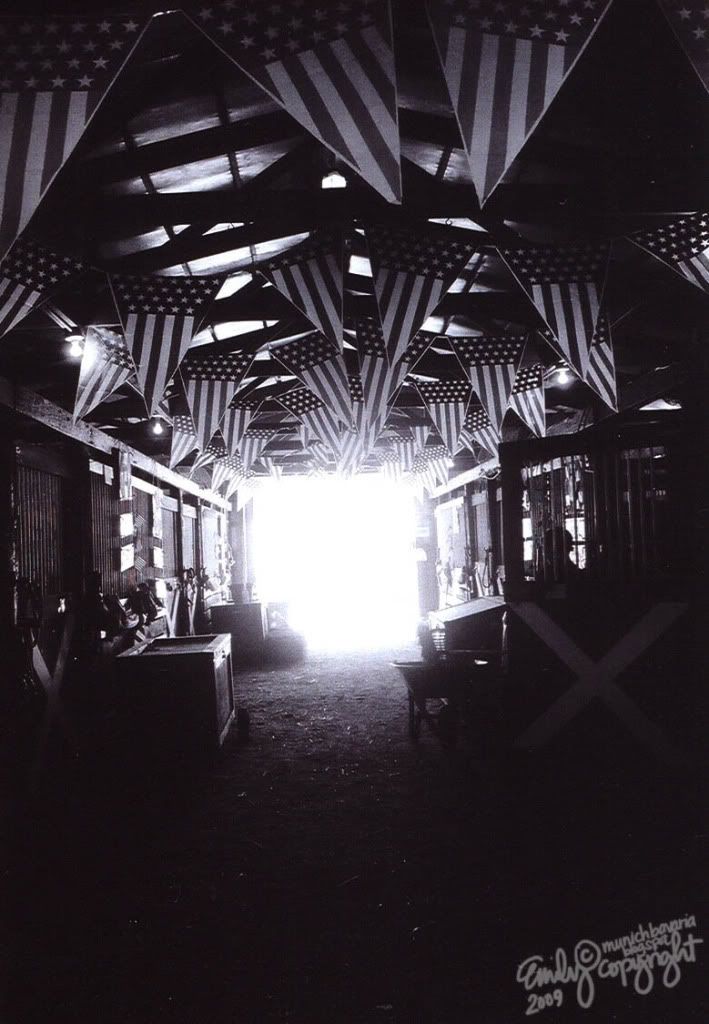 The United States seems so incredibly young, which I guess is due to the fact that it is.
Thanksgiving and the 4th of July are two holidays that always make me homesick. I think it's the American spirit, gatherings, and the non-exclusive nature of the two. They both just seem so uniting and celebratory.
This is a photo I took a while back, at a county fair in Ohio, that my roommate took me to. I loved walking through the barn and seeing the animals. All of the farmers were very proud of their livestock and there was a great feeling of community. The glowing light just seems like a ray of hope and the flags are the sweetest little detail that give it the ultra Americana vibe.
Tomorrow I'll post more about how we spent our day.