I have a pretty predictable style, at least according to my friend Cait, Stefan, and my sister. Stefan has even gone as far as coining the term 'Emil-ish' if it looks like something I would wear or not.

My friend Lauren tells me I'm not trendy and before I know it I will end up wondering why I never ventured into fashion risk territory while I could be young and adventurous. I prefer to think I will appear slightly more timeless and less dated in photos down the line. That's my theory anyway. I love theme parties and odd costumes... just not on myself. I'd rather have my life be a musical - with normal clothes. Who wouldn't love if people broke out into song in the middle of the streets?

Predictable or not I love simplicity, femininity, and dresses. One side of my closet is entirely devoted to dresses. I have something for every occasion - even down to two dirndls. I'm an over planner. Who knows if I have a friend visit that needs to borrow one, or heavens forbid I'm at Oktoberfest multiple days in a row or someone spills a beer on me.

I think I'm much like any other girl. I can always justify why I would need another dress... never mind the fact I have four that are different styles and just slightly different shades of slate gray. It's one of my favorite colors. It's neutral without being as bold as black. Sometimes I really cringe when I walk down the street and see a woman that looks as if she's dressed to go to a club - at noon.

Packing for this trip is already getting the best of me. Thankfully I am not alone. Stefan keeps reminding himself, or perhaps trying to remind me, that we aren't going to be incredibly far off the beaten track and if we need something chances are good we can find it. Even so, I like to be prepared.


Cait, who is also planning an around-the-world trip of her own (for an entire year!), told me she read it's smart to have long skirts. They are good coverage if say you are on a bus and it stops at a field for a restroom break. I can't think of too many instances where we will be on buses, but better safe than sorry.

I was delighted to find a long lightweight jersey skirt at the store every ex-pat American woman misses - Target. Not only that... it is so versatile that it can be worn as a tube dress or a long skirt. Once again I bought two, of course in different colors. When I find something that works I often purchase it in two colors. I'm sure that can be attributed to my Americanness.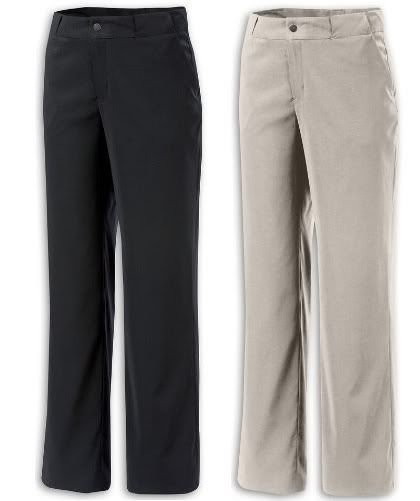 Other travel clothes that I love are Columbia's World Traveler Pants. They look like normal pants, except they are moisture wicking, quick drying, and water repellant. It's amazingly difficult to find clothing that is made for outdoors without looking like you are going on a fishing expedition with massive cargo pockets. I just know I will appreciate feeling feminine and yet remaining modest during our months on the road.

While I was in the US, in June, I also was excited to find a feminine rain jacket. It has frilly shoulders and looks more like a chambray jacket as opposed to something made for rain. Every time I put it on Stefan instantly complements me on how adorable I am. That I will certainly not tire of.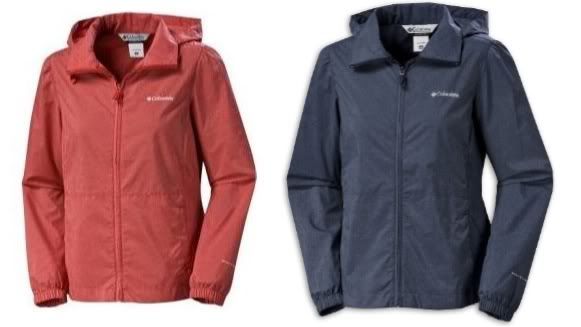 We are wholeheartedly tourists - and I am OK with that. I don't expect to appear local, however I do like to respect and obey local customs. It's so much nicer to blend than to stick out. Even a slight bit of flesh in an Islamic part of the world seriously stands out in attracting unwanted attention. I don't even own one pair of shorts, so it's strictly dresses, skirts, and pants for me.

Alaska won't be included in this trip due to the weather change and not being able to pack for frigidly cold seasons, but we do have many other stops and several exciting events along the way.

I will need a nicer dress for a special surprise event with ~ 70˚F / 21˚C weather, however I can't decide which one to wear... any opinions?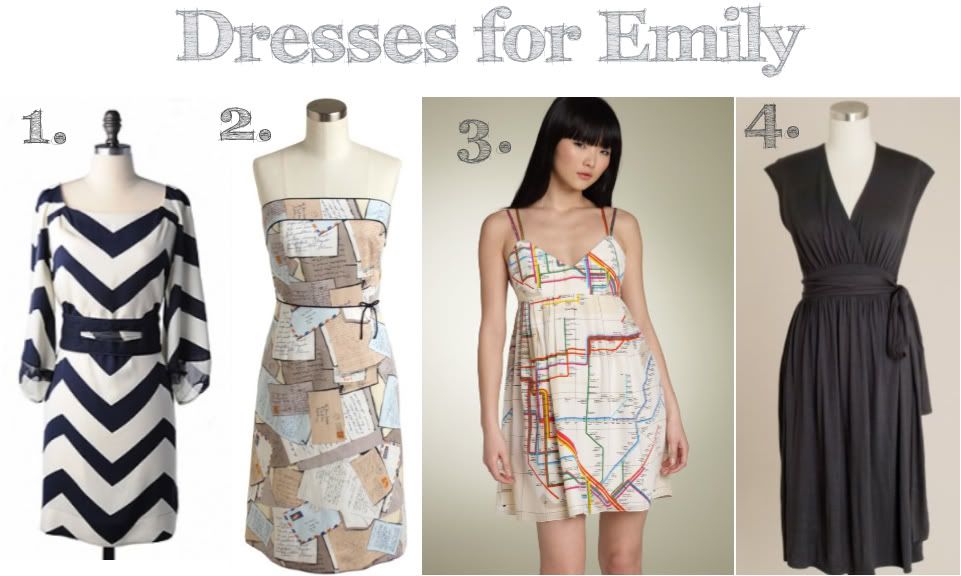 These are my choices... or at least a few of them. I was able to get the subway dress in my size. I am super happy about that.

(images - skirts: Target, pants + jackets: Columbia, dresses: dvF, jcrew, francis, jcrew)