Since beer is plentiful and wonderful here in Munich, I often try to find new ways to cook with it. In this recipe I decided to combine it with another love of mine - cheese.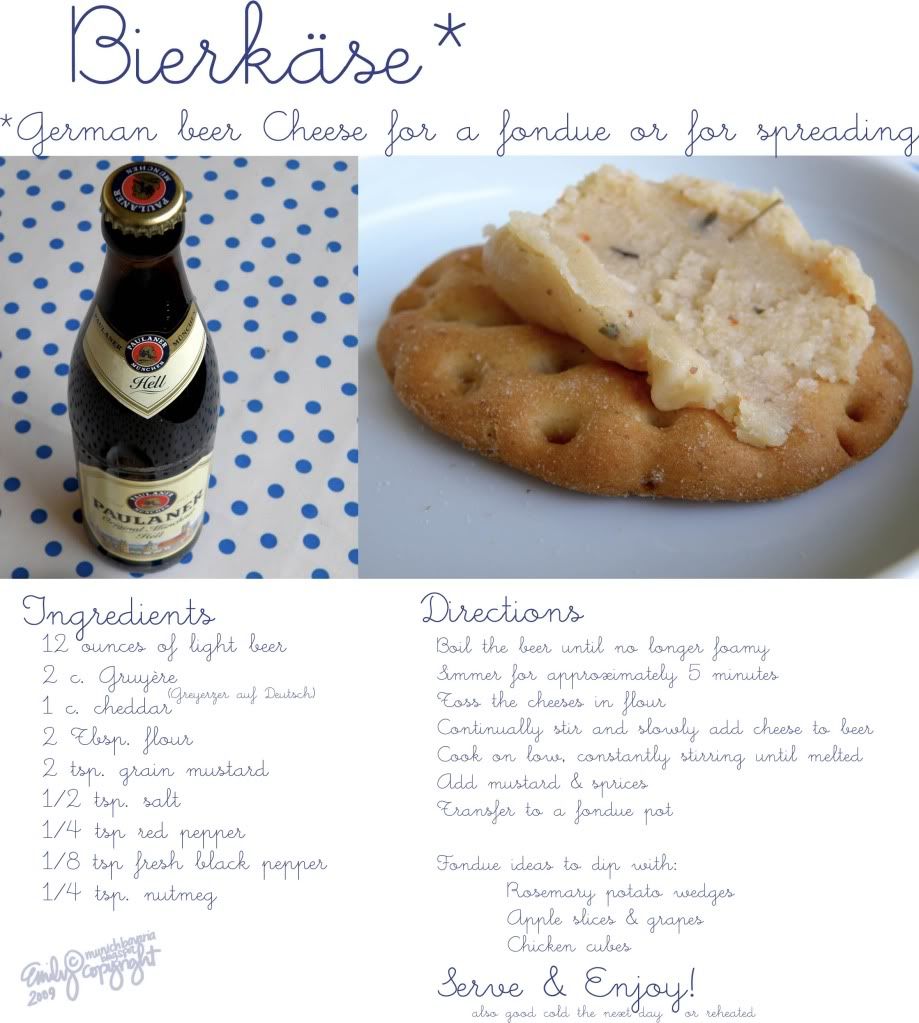 (click the image to enlarge recipe)
While fondue isn't typically thought of as a summer dish, this is not incredibly heavy and does not need to be served super hot. If it becomes too thick, simply add a bit more beer while on the stove.
I also used an herbed salt for a bit more flavor, but it's an easily adaptable recipe and leftovers can be eaten cold the next day.
If you live in Germany, I highly recommend it with the Provence style potato wedges in the freezer section - they are excellent.