I can't believe I haven't shared this one. We went here to celebrate after we purchased our around the world tickets. That's definitely cause for a celebration.

nero is a great little restaurant tucked away near Isartor. Their wood fired pizzas are definitely worth a stop if you're in the area. Some days I simply cannot stop thinking about them (like today).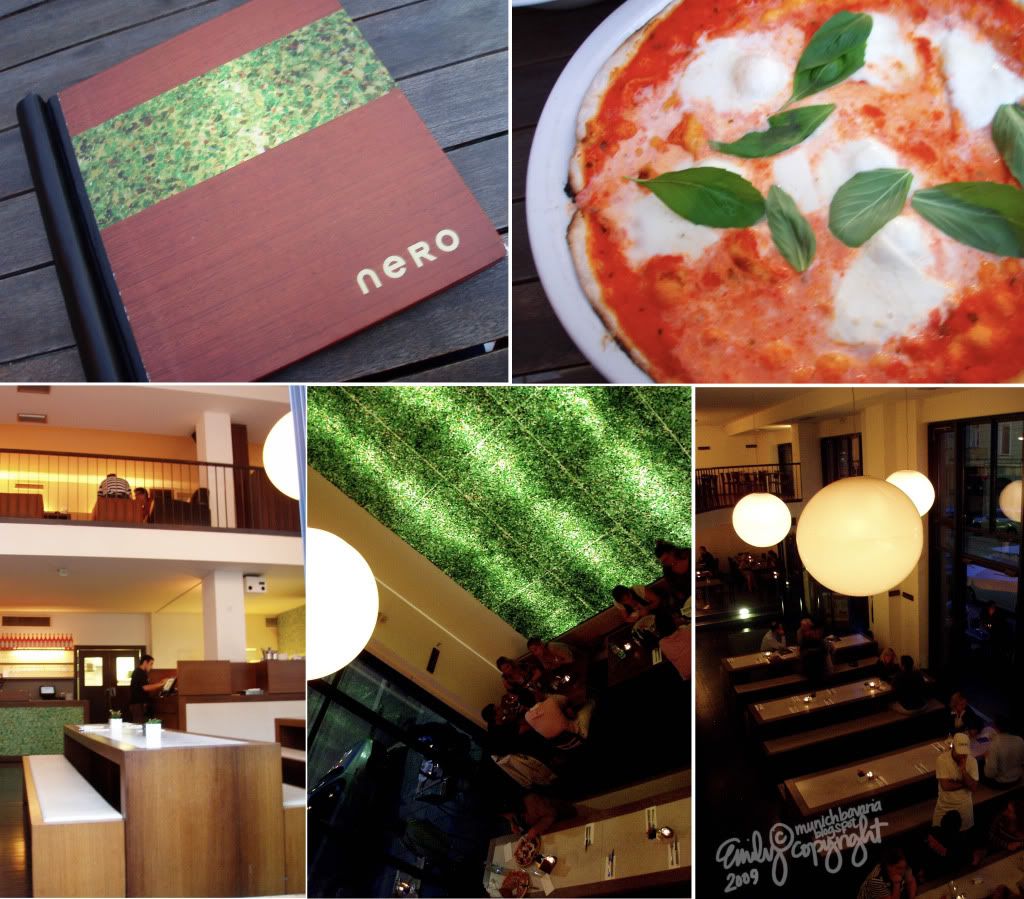 The restaurant itself is very modern and has a great community feeling to it with the long bench tables.

If you're a tourist, my bet is that you'll be the only one among locals - and that you won't leave disappointed.