After visiting Oma we went to visit more family - Steffi + Andi. My mother in law saw the Vilshofen Christmas market on TV, and told us that we should visit. So that is where we decided to go. We were pleasantly surprised at what a wonderful market they have, which is direct on the Donau. They even had part of their market on a boat!


Niederbayern is always unique. The accents are different and the food and celebrations are also special for the area. Surprisingly I can even understand most all of their colloquial jargon. I just had to constantly remind myself not to mock them.


Vilshofen really a glowing place at this time of year, because they use so many decorative lights on their cobble streets and the radiating warmth is just spectacular. At times, I have to remind myself I'm not on a movie set.


Stefan and I sampled many mugs of glühwein, as well as something called a 'seng zelten'. It was a wood fired oven flat bread covered in a variety of ingredients ranging from sour cream and chives to salmon, onions, and cheese.



Everything seemed to be more of a production as well. There was a live nativity and I squealed with excitement when I saw the donkeys. At that point one of Steffi's friends, who we met, asked why I was taking photos of everything. We all had a good laugh about me being the American that loves to take pictures for everyone back home. She thought I was a German and didn't understand why this would be so exciting for me.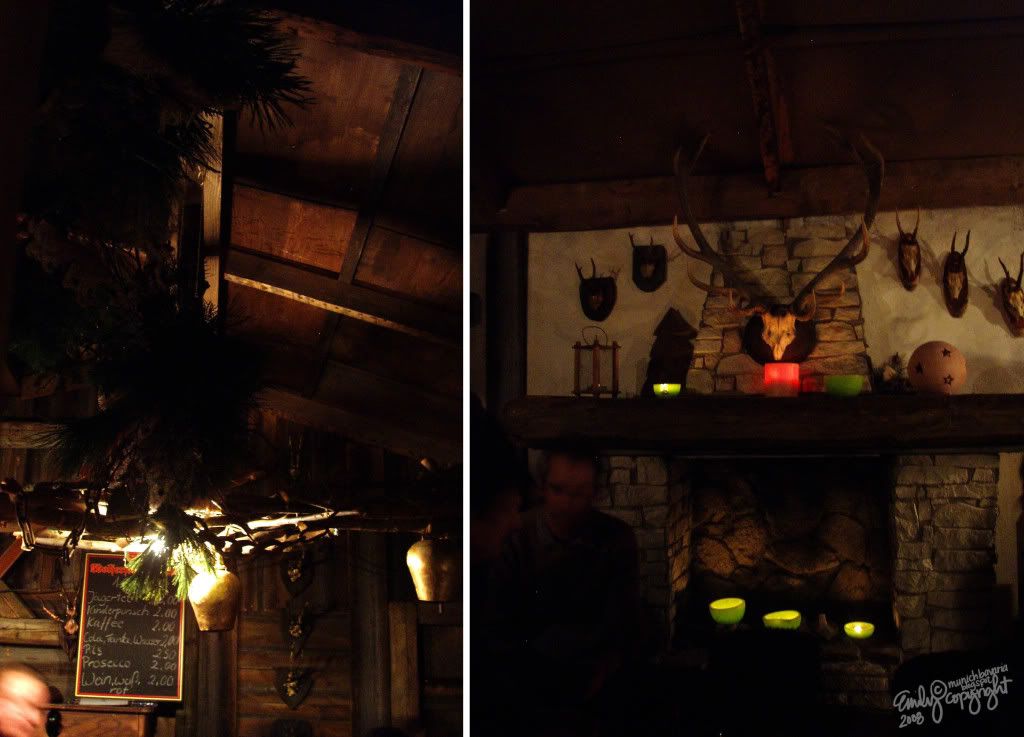 There were fire pits to sit around and get warm, as well as a small lodge that was outfitted with cosy decor. No detail was overlooked.


There was even a visit from a couple on stilts, which no one really knew if there was meaning behind it, or if they were just decked out to represent good and evil. I'm not sure how evil fits into the celebrations, but this is the country with krampus.



We were in luck as well, because it was the last day for the market, so they had a big production complete with fireworks from the boat at the end of the night. It was such a local celebration, but we all had a fantastic evening.

I really appreciated seeing the markets from another vantage point. Being able to compare it to Munich's markets made me want to experience more of the smaller hometown markets.