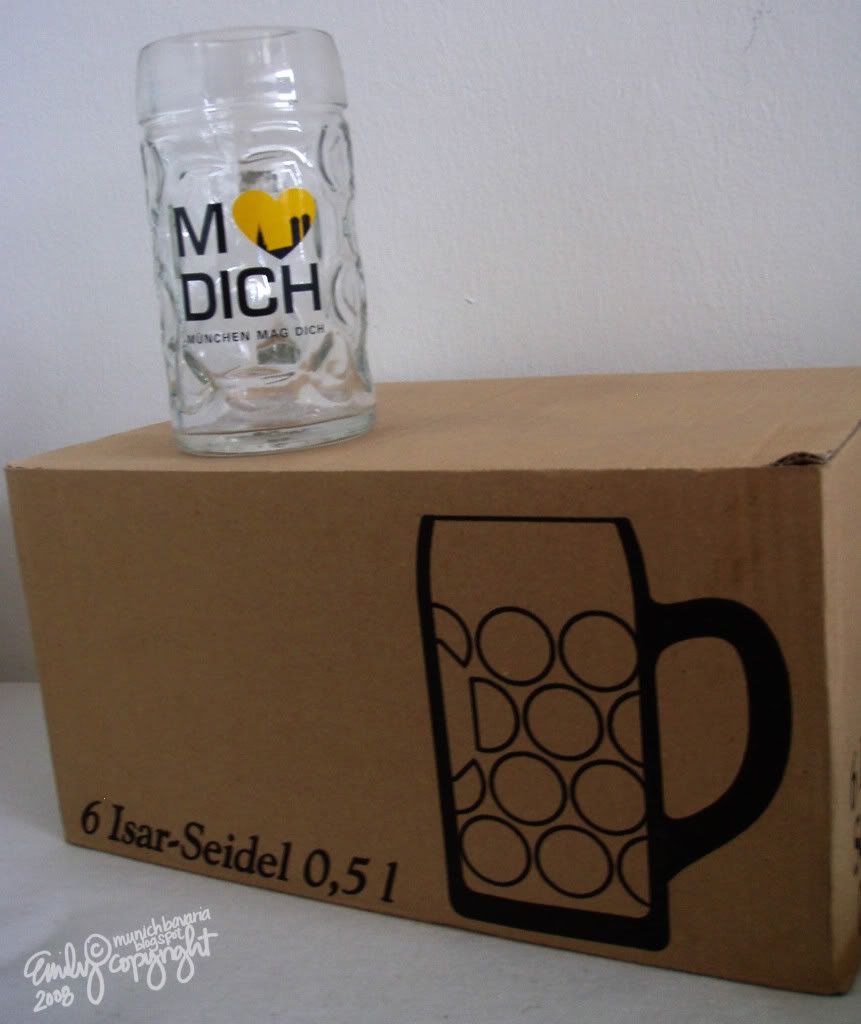 If you live in the Munich area, and are an ex-pat like myself, you probably try to think of what to bring back home for friends and family. Beer is the obvious choice, but it's not always simple to import, even if you attempt to play by the rules of imports and customs.

Right now the tourist information office at the Hauptbahnhof is clearing their stock of its Munich Loves You items. While it obviously took a lot of cues from the famed I♥NY campaign, I liked the Munich Loves You / München Mag Dich slogan. It at least gave a reason to update the t-shirts, because lets face it, there are some seriously ugly t-shirts that I wonder how anyone got paid to design.

The Munich Loves You shirts, items from the 850th celebration (which was this year), and any stein with the slogan are dirt cheap. The half liter glasses that I bought, were only 1.90€ each and a glass maß (1 liter) is 2.90€!