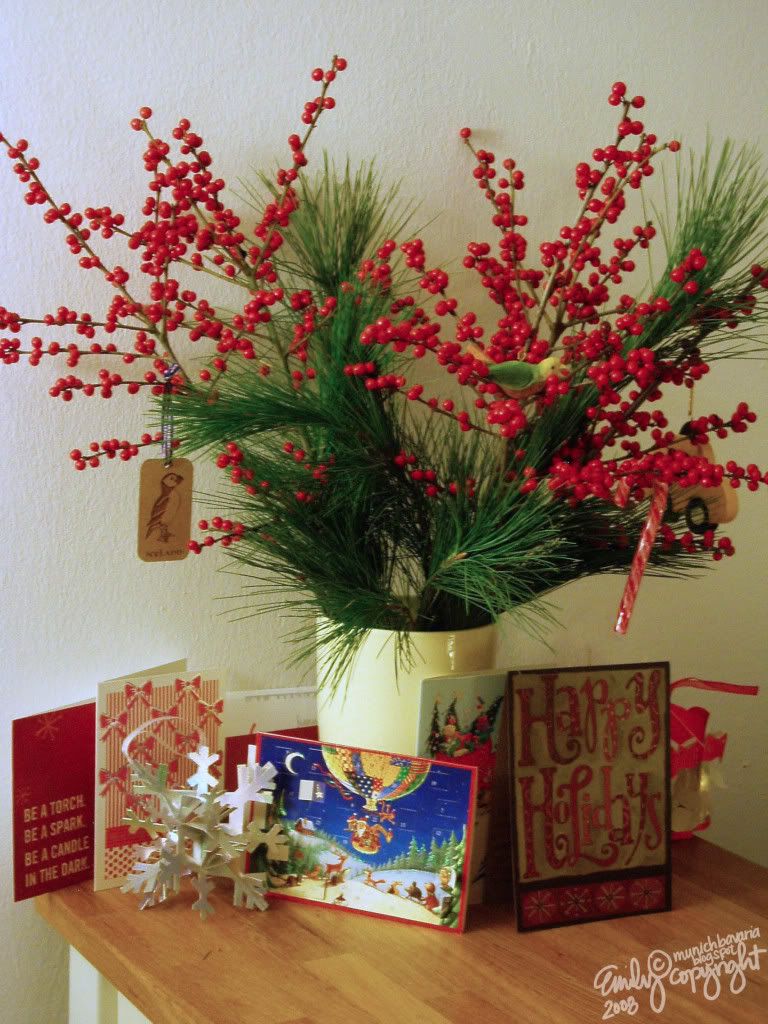 Tomorrow we are going to visit Oma, so today we attempted to have a bit of festive cheer to give us something nice to come home to.

Since we'll be traveling so much, we opted for a 10€ replacement tree. It's minimal, festive, and will last well into the winter months. I can already say the smell of fresh pine is so wonderful.

Now we just need to get a few more of our decorations out, since we're going to the US in just about a week!

After I picked out everything I wanted, the florist said, it's 'klein aber fein' (small but nice). I definitely agree!