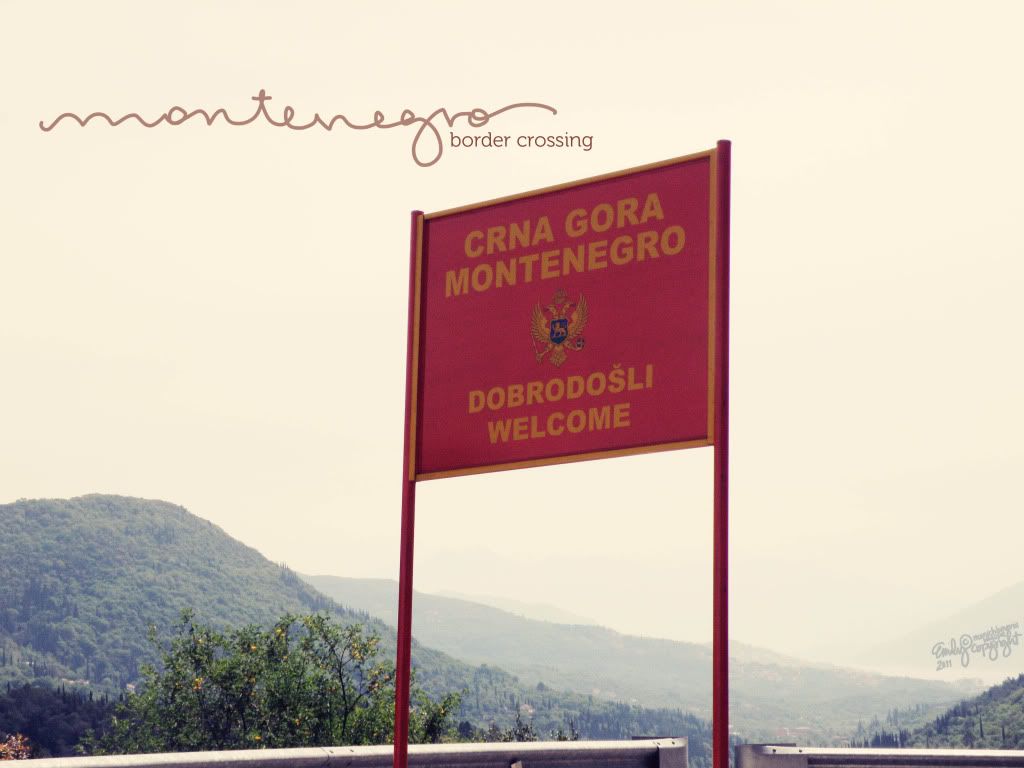 The border crossings from Croatia into the neighboring countries was very telling. We needed extra insurance to go to Montenegro. As we arrived at the border we were told we would have to pay 10€. Having just converted all of our money into Croatian kuna that's all we had, so our fee came closer to 15€. We also got a laugh as the man proudly told us it's Montenegro they use the Euro, although as of now they are still an EU candidate. The waited lasted eons.

- The landscape is different, the architecture has a very communistic appearance, and Russian was on many signs - without the blacked out spray paint we had seen in Bosnia.
- Along the drive we had an interesting talk about communism. I enjoy talking to Stefan and his parents about that, because for them it was closer to home they have very vivid memories of the East and West Germany, as well as the Iron Curtain days.

- I distinctly remember the fall of the Berlin Wall and department stores selling large chunks of it. A classmate of mine brought one in. Stefan remembers how scarce bananas were, because they were such a luxury good that people were buying them with their reunification money. A friend of ours that grew up on the East said her family instantly went on a cruise and her father told her she could save money when she's old.
- Montenegro has a lot of fascinating history even before their foray into communism with the Illyrians, Byzantine Empire, defeating the Ottomans, and having close ties to Venice. Their independence was gained from Serbia just 5 years ago and it will probably be several generations until people can appreciate the communist fall.

-The Adriatic coastline of this tiny country is incredibly beautiful. There are mountains, glistening waters, and small medieval towns along the way. We stopped in Perast, which is a quiet little city where the main attraction is chartering a boat out to the islands.
- The larger city of Kotor, which is further down the coast is enclosed in an enormous wall that circles the Old Town. The hike to the top has incredible views over the city, however we opted to enjoy the day like the locals.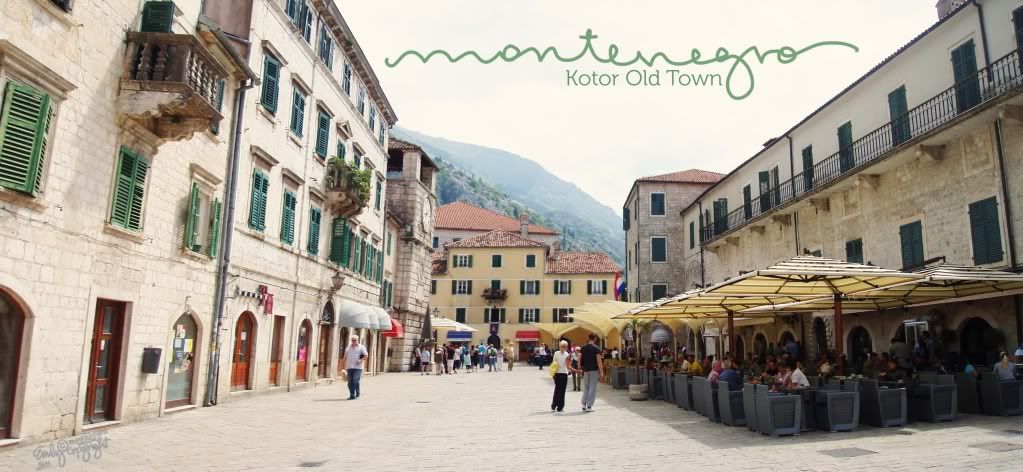 - It seemed like everyone in town was at the cafés and restaurants or down near the water front enjoying the coastal way of life, so we joined them after wandering the intricate maze of streets.
- Around town the worn walkways give way to beautiful old buildings that are covered in window shutters. It's a quaint and charming little place with the perfect mix of history and natural beauty.