Experiencing something new is typically exciting. It's also easy to take seemingly basic things for granted and not appreciate small things that impact my life so much. Subways are one of these areas. During my art history studies some of the things I've been interested in are trade routes, artifacts, semiotics, and urban planning through time, so naturally subways hold loads of information for me.

The more I travel, the more I appreciate the subways of Munich. They are fast, efficient, clean, have wide platforms, plenty of space and the network is intelligently designed (the stops are almost comical how close they are to each other). Granted, they were built in 1972, as Munich was gearing up for the Olympics, but that's also an area that I think they excelled in. Not only did they build their olympic village to later house students, but they spent money on lasting infrastructure. Boston on the other hand has an excuse for their lack luster appearance - they opened on September 1, 1897.


| | |
| --- | --- |
| | |
Boston has the first subway of America and it had been 5 years since I was last there to experience the 'T'. Their subway runs more smoothly than New York's or Chicago's, but it's still not as aesthetically pleasing inside. They are doing a lot of refurbishments, which is nice that they are putting money towards something that is ecologically friendly and encouraging commuters to use the system.
Other differences that I notice are the heavy presence of police officers and public safety units as well as more automated ticketing systems, similar to those in Paris, where you have to scan your ticket to gain entry. I once had tourists tell me that 'you didn't really have to buy tickets in Munich', since it's based on the honor system. I don't get stopped by ticket checkers too often, but who wants to be faced with being in a foreign country and having a 40€ fine in addition to the embarrassment?
Besides, in Munich a weekly ticket to the inner two rings costs a mere 11€. In Boston a weekly ticket costs $15, which is very affordable, especially when gas prices are taken into consideration. Right now, we're in Maine and gas is around $3.30 / gallon, a bargain to anyone in Europe that is purchasing by the litre, particularly with the all time low of the dollar, which occurred yet again today (1€ = $1.506).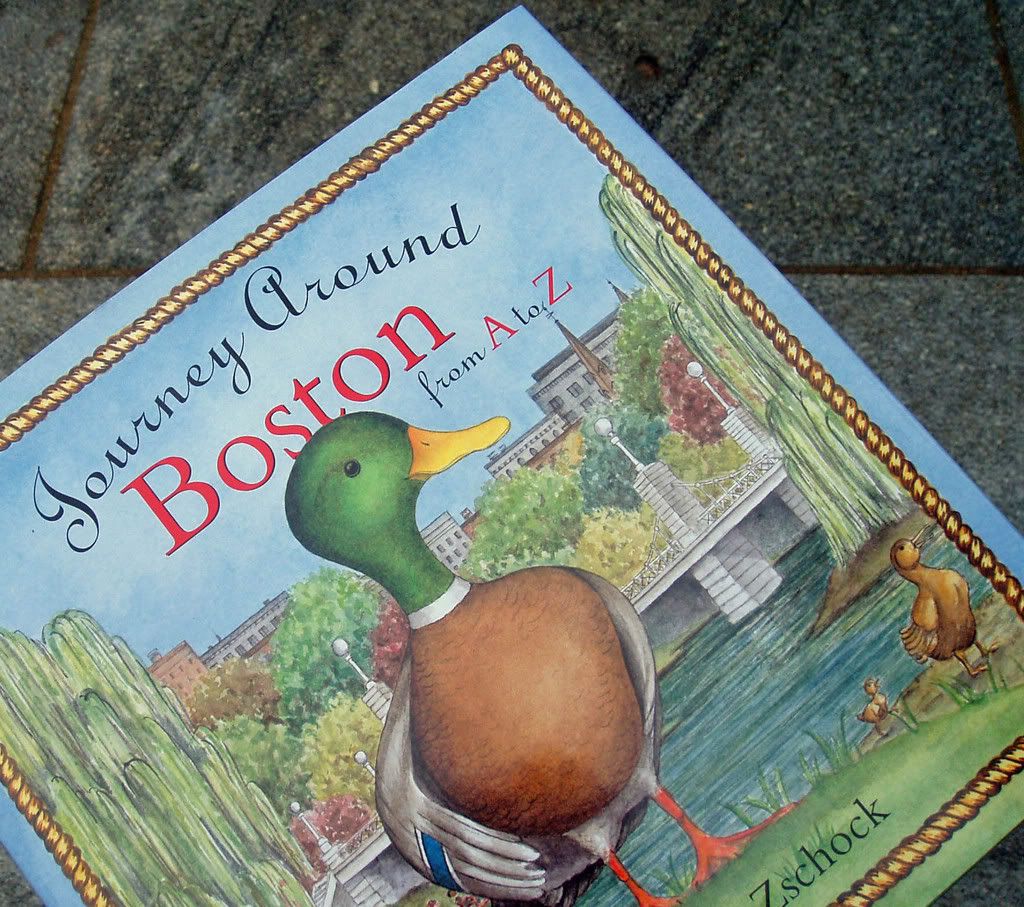 Which brings me to shopping... we did the whole city walk, since Stefan had only visited once before, and my sister had never been to Boston. I was reminded how that city so much and would love to eventually call it home. I purchased many books, including my quintessential children's book 'Boston A to Z'. I was also very happy to find a book called Transit Maps of the World and a signed edition of Unlikely Destinations the lonely planet story at
Globe Corner Books
, near Harvard.
If you're interested in subways, like I am, there are several fascinating websites that have photos of
abandoned subway tunnels
and also the
web urbanist
, with plenty of interesting city specimens.
I will write a separate entry about all of the other great things we bought there and the delicious foods. Right now we have snowy Maine awaiting us.