The markets in Provence are legendary... lots of food, items produced in the region, many beautiful things to photograph, and some incredible smells (except for those sausages, which smelled like wet dog).
I saved many lists of market days around the Luberon region and set out to match up things we could get to without too much effort. Time and again people recommend not to miss Lourmarin's famed Friday market. It was on our way to the former convent we were staying at in Apt, so we headed out early in the morning and it was very much worth it.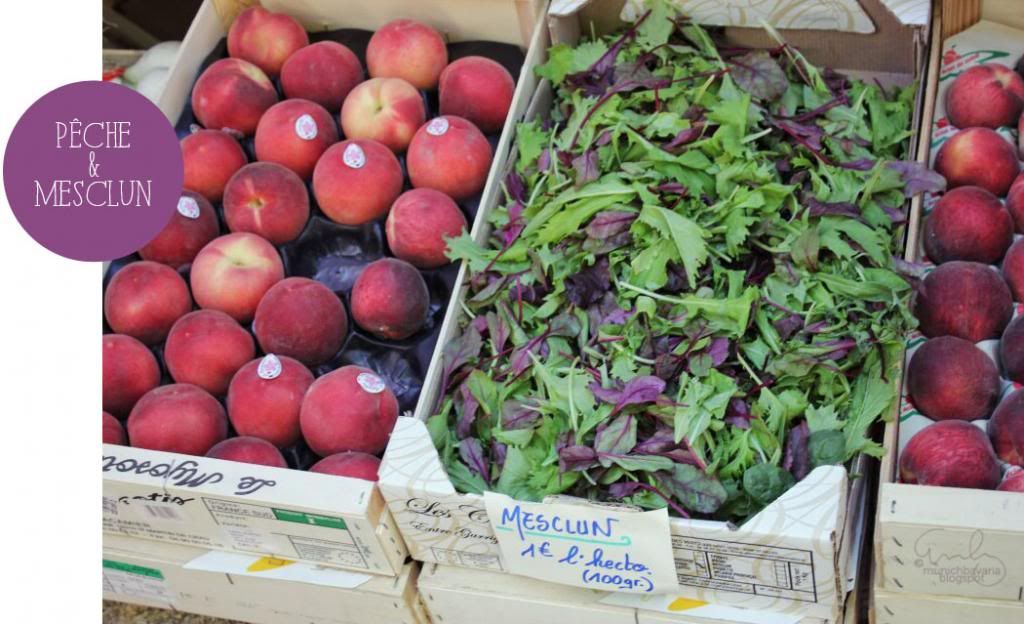 Lourmarin itself is a super charming tiny little village that is exactly what I envisioned Provence to be before our visit... a tree lined street leading the way to narrow cobble walkways. The market didn't disappoint. It had clothing, ceramics, and enormous array of foods. The foods were so colorful, fragrant, and fresh... just like food should be. There were musicians completing the ambiance and it felt like a scene from a movie.
Another thing I appreciated, in addition to the subtle wafts of lavender through the air, were the cicadas. We have cicadas during warm summer months in Ohio, but I haven't been to many other places which have the distinct chirping sound that reminds me of home.
If you're in the area I would agree with the others that say - don't miss it and go hungry!