If you've ever seen the movie "
A Good Year
" you'll recognize some of the beauty of Provence. Outside Bonnieux is the home where it was filmed, which is a functioning winery, however they certainly used some good camera angles or different vineyards to make it look much more sprawling. It was a Sunday, so it wasn't open for tastings and visits, but I'm sure it is gorgeous.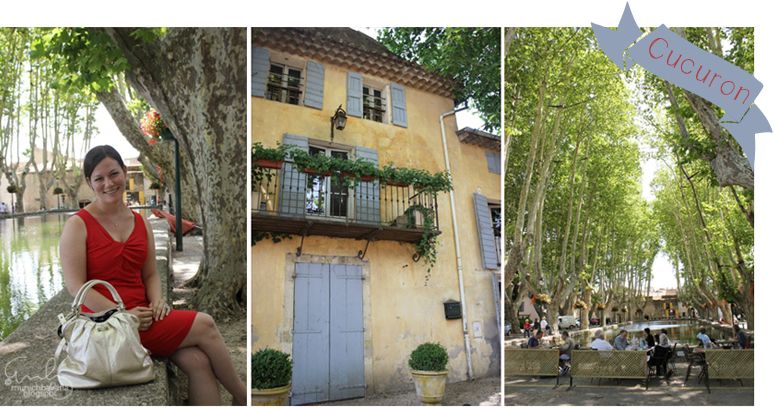 The square of Cucuron is also featured in the movie. We stopped through both villages - Bonnieux for a walk through their steep streets and to visit their flea market and Cucuron for a lovely lunch.
Grab a bottle of rosé, some goat cheese drizzled with honey and thyme, and a great baguette to watch the movie and be transported to the beautiful area. Provence is one of the most picturesque and relaxing places I think we've ever been. Just wait until you see more of those lavender fields!