Our flight to Marrakech was through perfect weather, which enabled us to see much of what was down below including:


The exact moments when we cross the Pyrenees mountains (where
my family's dogs
are from)...
When we left Spanish airspace and crossed onto the African continent.
Beautiful remote villages with very interesting topography. Incredibly this photo has only been color corrected.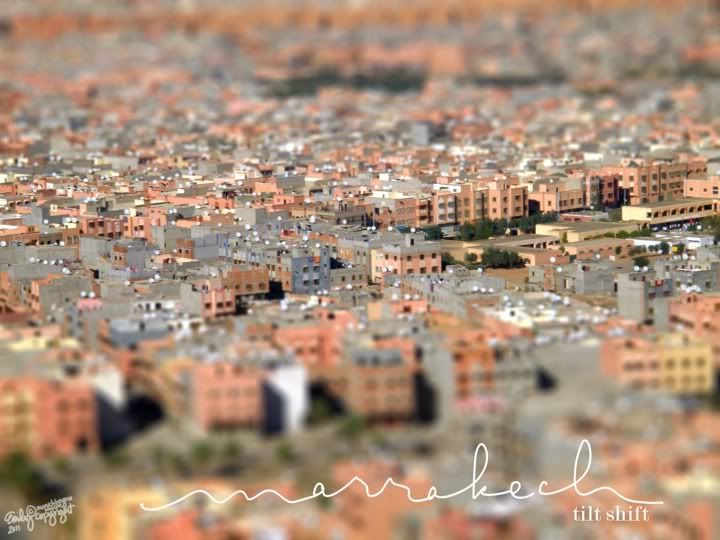 The red buildings that are everywhere in Marrakech... and perfectly suited for some tilt-shift photography from the plane