Here's a bit about Oslo before I get back to India and our around the world adventure.


Once again, we were blessed to know people that live or have lived in the city, so they could offer us some local tips, which we took to heart. I will include those at the bottom, because they were awesome.



Random observations:
- Surprisingly Oslo isn't that big - just under 600,000 people live there.
- For being so small it's really diverse.

- Yes, it's truly crazy expensive. We read that even workers with seemingly basic jobs receive something like 15€ / hour. A great way to save money is to go on Easter weekend when all of the Norwegians are in the mountains skiing and many of the stores are closed!
- You probably have never seen so many blondes in your life.
- The trend appears to be wearing skinny pants with skimmer shoes and tucking your pants into your socks. I kid you not. I won't be taking part in this even if it trickles down my way.
- With a knowledge of English and German it was, at times, easy to decipher written words - not so much when they were spoken.
- I forgot how much I love Scandinavian TV... they put under titles on and don't dub out the people. It's pretty exciting to have TV from home - all the time.
- For being such a peace driven city it seems so contradictory that they are harboring a known terrorist, because they don't deport those that could face the death penalty.


We spent our days enjoying the blue skies, brisk breeze, and having the city virtually to ourselves, except of course for the sea gulls.

Transportation:
-The city is easy to wander around and has a great network of public transportation ranging from a subway, tram, bus, and boat.
- Buy a "flexi-kort" at any Seven 11 or Narvesan or Deli Delucca...they are 190 kr (24€), and give you 8 rides. Its crazy expensive if you buy a one way trip on the bus...and they don't sell the flexikorts on the bus so you have to buy ahead of time at one of the convience store shops.

Sights: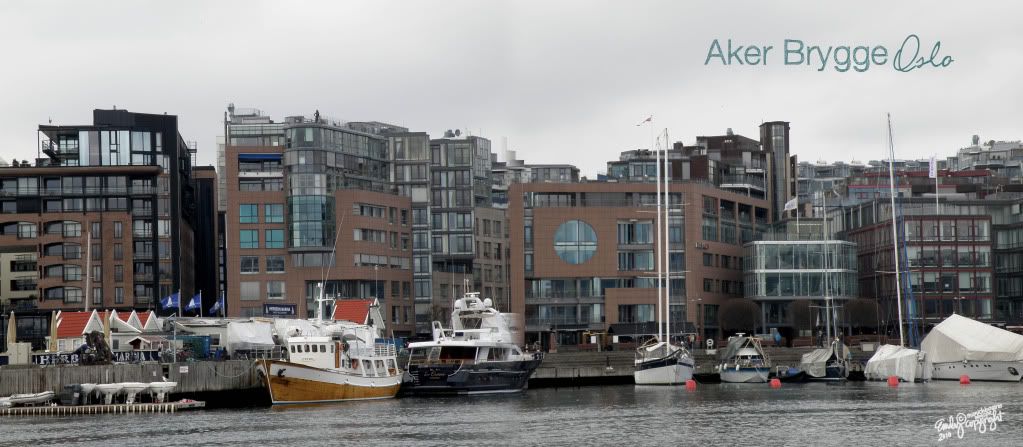 - Aker Brygge - While being a bit touristy I actually really like seeing what they are doing with the harbor area. There are plenty of restaurants and interesting architecture in this area.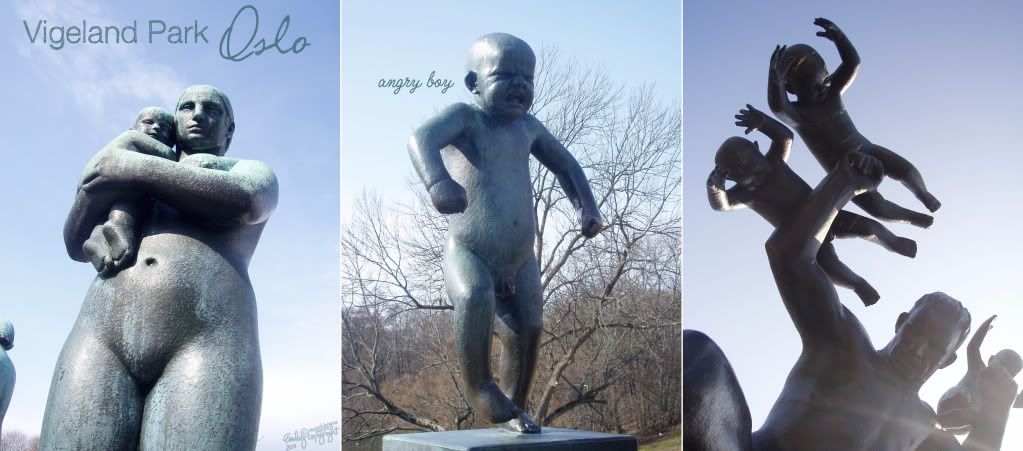 - Vigeland Parken - The Sculpture Park - the world's largest sculpture park made by one artist. The figures have every emotion you can think of and are often intertwined in every possible way. Angry boy is one of the most beloved here.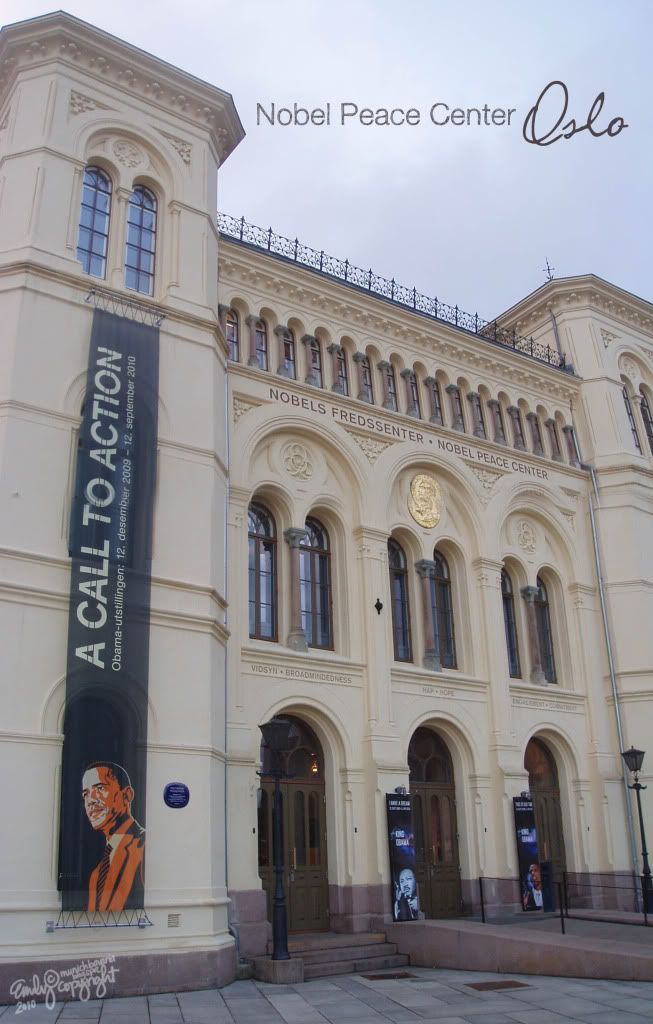 - Nobel Peace Center - a great place to read about the Laureates and the book shop is really interesting... it has everything about war, peace, movements, and migrations.



- Munch Museum - This is one of Norway's most famed Artists and a collection of his emotion driven symbolist paintings, drawings, and prints.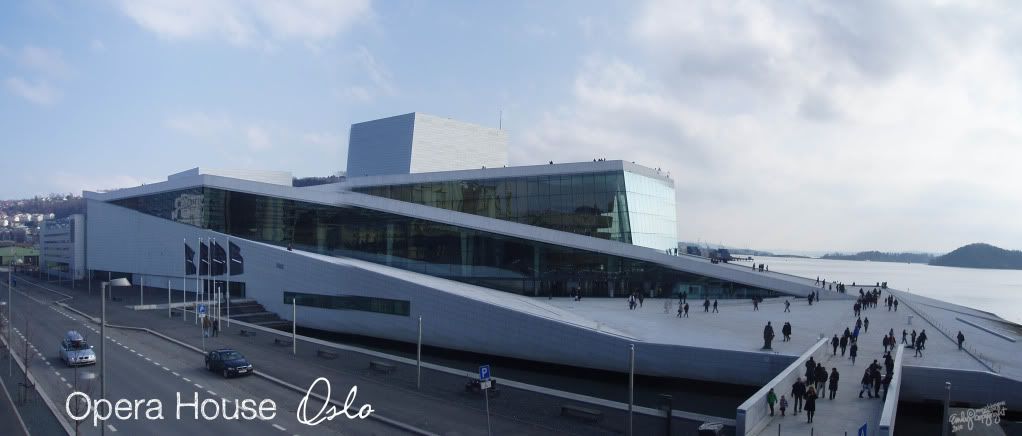 - Opera House - This is very beautiful and interactive. I appreciated all of the angles and how it appears as if it's coming out of the harbor.


Bygdøy
- Viking Ships at Bygdøy - unfortunately this was closed for our visit, so we went to Hemma Hos instead.
- Walk around Bygdøy towards Paradiso or Huk (both beachy areas)
- Folkemusuem - outdoor museum with Norwegian architecture and traditional dress.

Food:
- United Bakeries - a good place for traditional bøller (roll with chocolate or raisins)
- Gødt Brød - sandwiches
- BIT - sandwiches
- Åpent Bakeri - salads, sandwiches, etc.
- Pascal - chocolates + other confections. This is also where Bill Clinton ordered a decaf cappuccino. Unfortunately it was closed during our visit.
- Bolivar Cafe - a favorite place for lunch.
- Frognerseteren - a traditional restaurant in the mountains.


- Delicatessen - Tapas in Grunerløkka. They don't take reservations, so go early and put your name on the list.


- Cafe Hemma Hos in Bygdøy - a cosy cafe with great food.
- Olivia - Italian with nice outdoor seating.
- Hell's Kitchen - beer + pizza in Youngstorget.

Shopping:
- Bogstaveien - street with lots of Scandi brands. Check out the The Shoe Lounge.


And just to give you an idea of how expensive things are, here is what 40€ will get you at the grocery. We stayed in an apartment, so we had means of cooking, although we didn't cook much... if you call heating up tomato soup cooking.

I wish that Wasa would have the same rosemary salt flat bread available here in Germany. They had German on the package, so hopefully I'll find them at a grocery closer to home!