I'm not entirely certain how to go about writing the past 4 months... but I will start at the beginning.

We opted away from traveling anywhere that is theoretically accessible for a long weekend, or as a short trip, in favor of further destinations. We could have easily spent 4 months in one country, but our curiosity got the best of us and we wanted to see as much as possible.


There were plenty of things that we had to consider, as well as what to pack, and if we had the proper vaccinations and visas.

We then booked most everything in advance. Since we traveled with the Star Alliance around the world ticket, we were able to easily change dates for free and destinations for a small fee.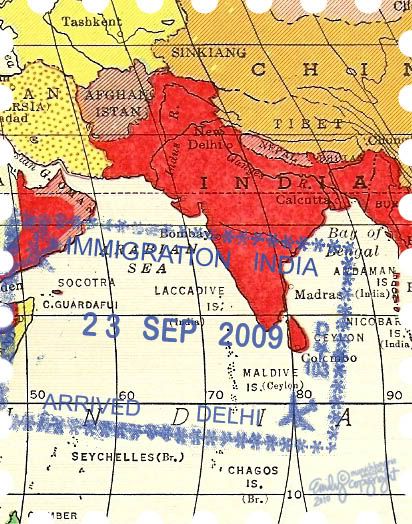 This does take some flexibility out of things, but it also provided us with a schedule. After researching the places we would visit we also booked most of our hotels ahead, which ensured us of having nice places to stay and an address to arrive at in each city.

In the end the planning ahead saved us an incredible amount of time and money while providing some extra luxury. After staying in over 35 hotels in the past year we definitely know what we like and what we don't... more about that later.

Since we are largely familiar with the US and Europe we opted to head East, beginning with our first stop in India. The weather during this time of year in Asia is also a key factor. We didn't want to spend our trip in monsoon season or in sweltering temperatures. We figured we would chase the nice weather around the globe and once it cooled off in Japan we'd be heading South of the equator to New Zealand. Mother Nature always has a few tricks up her sleeve, but considering we were spared natural disasters we fared pretty well.


In the days before we left I wrote my preconceived notions of what things would be like in each place, just for comparison when we returned. I was curious how my expectations and ideas would change after visiting. We printed out our confirmations and tickets, laid out everything we'd be taking on our living room floor, checked and double checked, and before we knew it, it was time to leave. Stefan and I constantly looked at each other and stated time and time again, 'This is really happening.'


After our annual visit to Oktoberfest and saying goodbye to friends, family, and co-workers. It was wonderful to have a farewell celebration at the Käfer tent. The very next morning we were on our way.


The meals on the flight were cutely themed - for Oktoberfest and India. Stefan cherished his last Bavarian feast, while I enjoyed the vegetarian Indian option.

We arrived very early the next day (September 23rd) in New Delhi, India and just like that our adventure began.