Thanks to the power of google earth, I was able to figure out part of my flight path and what exactly I was taking photos of.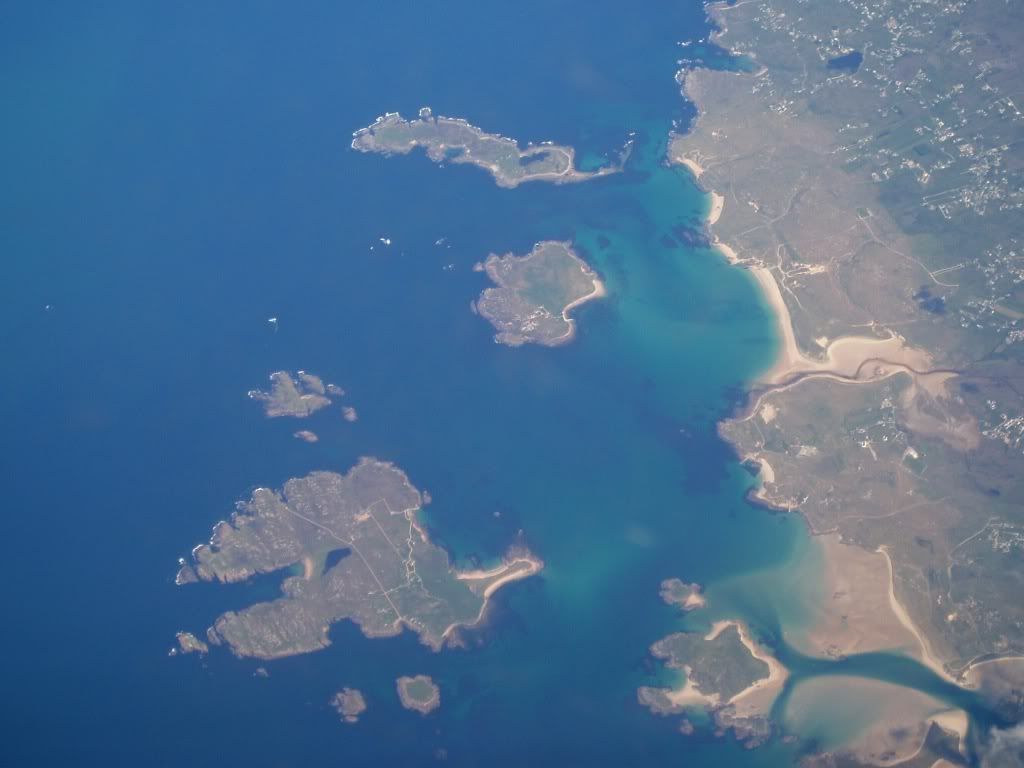 Here is a photo of Gola or Oileán Ghabhla, off the coast of Gweedore, Ireland. Evidently this uninhabited island is very popular with rock climbers.

Aren't the colors magnificent?