We made our first batch of ice cream from Jeni's Splendid Ice Cream's cook book. The book is split into four parts according to season, so I chose to began with Summer's first recipe:
Sweet Corn and Blackberry
.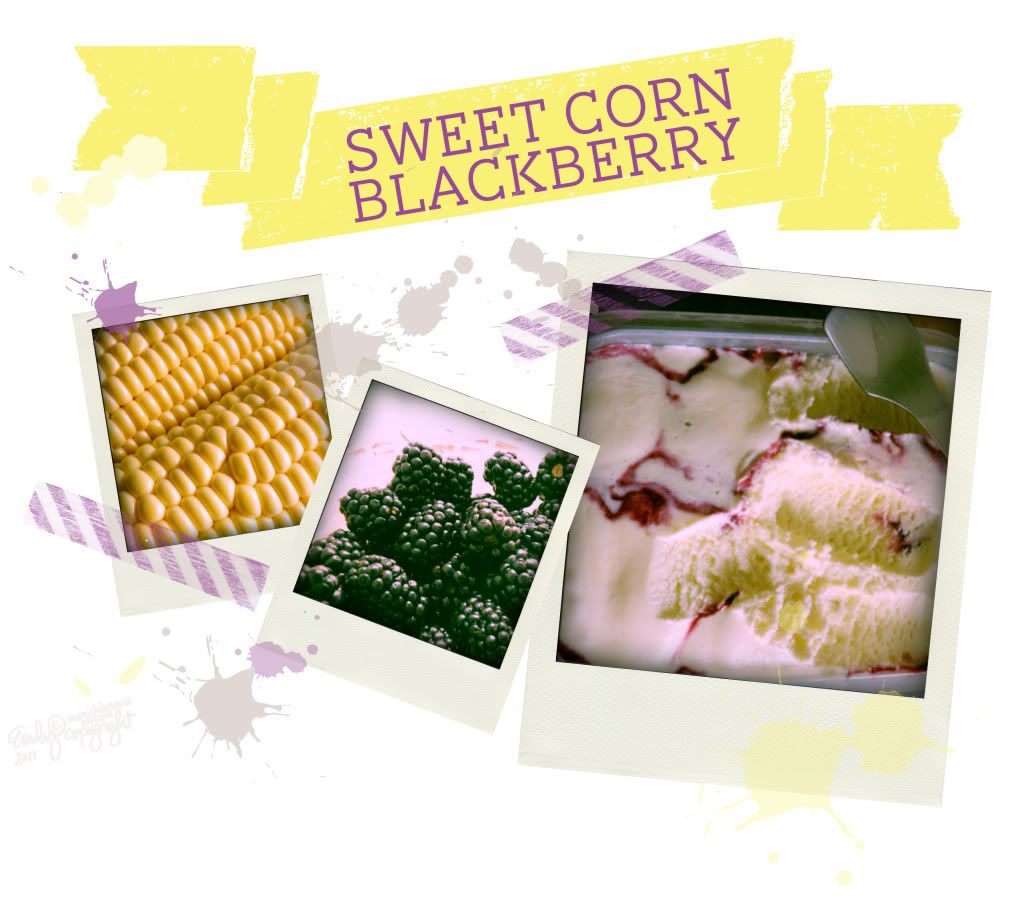 The results were absolutely wonderful. We're already looking forward to trying the next flavor, although it takes quite a bit of time to make our way through an entire quart of ice cream.
A variety of her recipes are available online, including the following flavors:
Vanilla Bean
Pistachio
Mint Ice Cream
Cherry Pit Ice Cream
Lemon Blueberry Frozen Yogurt
Strawberry Frozen Yogurt
Melon Sorbet
Sour-Cherry Lambic Sorbet
In Munich, we are fortunate to have excellent green grocers (my favorite being Gretel's). We also have the 'egg man' that brings fresh eggs to the city from Niederbayern every Friday, but incredibly these ice cream recipes don't use eggs.
Finding many of the other ingredients took a bit of work. Rather than using cornstarch or corn syrup, I opted to use tapioca starch and glucose.
Tapioca starch or flour can be found at the Asian grocery, while glucose can be found at some pharmacies or it's possible to make with traubenzucker. The glucose helps to add elasticity, but it isn't necessary.