During the Easter holiday we went to Istanbul. It's fascinating to see a metropolitan area of Turkey, because there is a sizable population of Turks here in Munich fr

om the
Gastarbeiter
days.
It was nice to experience such an historically rich area with incredible hospitality and to better understand why Turkish pride shines through here. The people were so kind and seemed genuinely happy. I'd be happy to live near the water and have delicious food, too.
(As a side note: I love exploring the grocery stores and shops around the Hauptbahnhof area here in Munich. I affectionately call it 'Little Istanbul' around Landwehrstraße. There are always incredible products and it is hands down the best place to get some really great baklava.)
Here are some of the places and things we saw during our visit...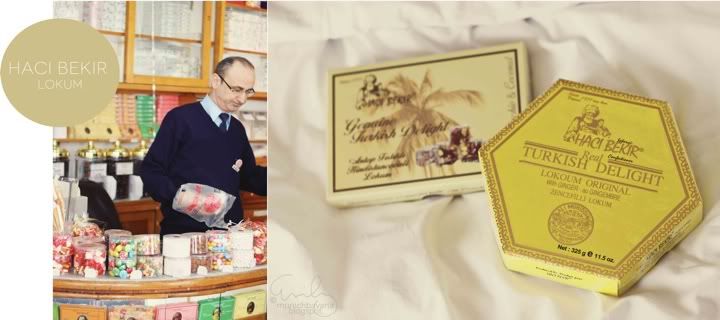 protection from the evil eye

balık ekmek at the Galata Bridge
Sunday at the Bosphorus

Iznik tiles
Crossing two continents
Colors of the Golden Horn
Galata tackle shop
Galata catch
Simit Sesame Rings + Salgam drink
Istanbul Street Foods
Grand Bazaar Lights
Egyptian Spice Market + Pul Biber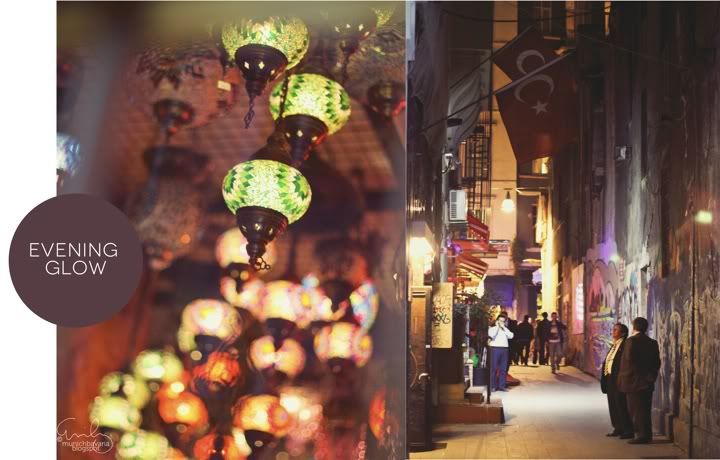 Galata Tower view
şiş kebap + Turkish coffee
Orient Express Train Station

If you are planning a trip, these links may be helpful:
Spotted by Locals
The Guide Istanbul
Hacı Bekir
Karaköy Güllüoğlu
Hafız Mustafa
Istanbul Eats
Meze by Lemon Tree
Faros
(If you're an American you'll also need a visa upon arrival, which costs $20. I only had £ in my wallet, so I attempted to pay the 15£, but that was declined, although the window said it was accepted. We had to go to a nearby ATM that dispensed dollars, euros, and turkish lira so I could pay. As I returned to pay with dollars the man behind the window was counting money including £, so you probably want to bring the cash that is associated with your country to avoid that hassle.)
On our next visit to Turkey I'd like to visit:
Cappadocia
The Şakirin Mosque
Ephesus
Pamakkale
The next post will be about Mosques + Churches of Istanbul.