We just got back from the United States.
It's funny to notice little things after being away, even though it's only been about 6 months since our previous visit.
Some things feel foreign, sometimes I feel a little foreign, and other times I love the familiarity. It's like an old friend who you can pick up with without skipping a beat.
The variety always amazes me, too... the complexions, subcultures, styles, foods - those are things I desperately miss after all of these years away (not to mention friends, family, and my parents' dogs).
Mieka and Josh were happy to see us. Mieka was eager to celebrate my birthday in hopes of stealing a bit of cake (she was unsuccessful). Since she has Addison's disease, she is constantly hungry and will do anything for the smallest kibble. It's sad and sweet all at the same time.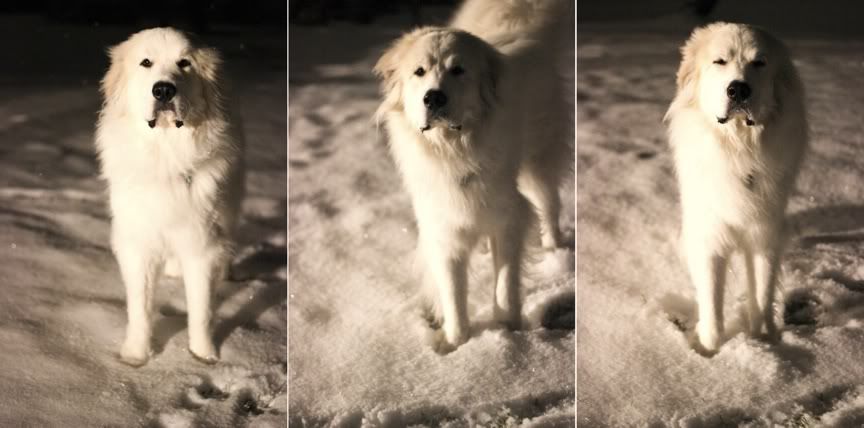 Joshua was so delighted to run in the first snow of the season. I always seem to forget he is such a behemoth and looks like he belongs in a zoo. What a sweet boy he is.
We miss everyone already.
I hope to catch up a bit this week and write about our trips to San Francisco and Ohio. It was such a great visit and so nice to have some sun!